Saturday at the 46th PFF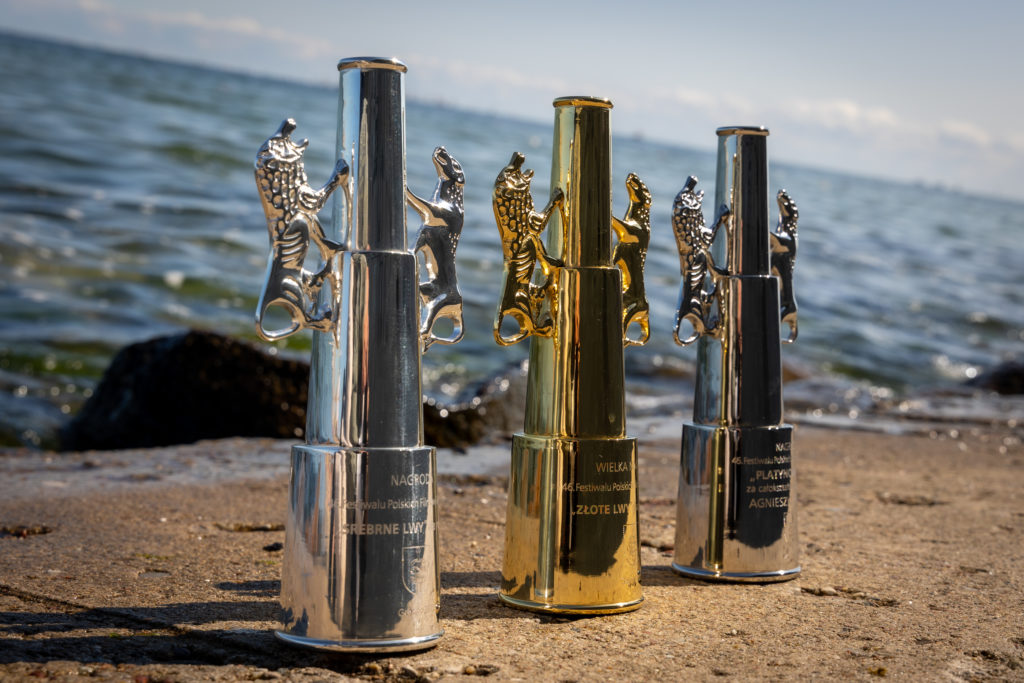 Which film will prove best and win the Golden Lions – the main award of the 46th Polish Film Festival in Gdynia? The evening Gala in the Musical Theatre will answer that question. Earlier, the filmmakers of competition films, jurors and invited guests will walk along the red carpet. Throughout the entire Saturday, the 25th September 2021, viewers and participants of the Festival can still watch competition films in the Gdynia Film Centre, Helios Cinema and on the New Stage of Musical Theatre.
What else before the Gala?
Polish Filmmakers Association forum will start at noon. For years now, Gdynia forums of the Polish Filmmakers Association – the largest such institution in the country – have been hosting heated debates over the most vital issues faced by the filmmaking community. This time, the meeting is devoted to two legal acts – implementation of the Copyright Directive in the Digital Single Market and the draft Act on the Rights of the Professional Artist. We will also discuss the streaming platform developed by the Documentary and Feature Films Studio in co-operation with the Polish Filmmakers Association, the most complete collection of Polish films available online. The Forum will be held in Mercure Gdynia Centre.
We also invite you to visit two exhibitions available at the 46th PFF. To celebrate the 95th anniversary of Andrzej Wajda's birthday and the 5th anniversary of his death, Andrzej Pągowski created posters for all sixty films directed by the Master, both features and documentaries. Wajda Anew exhibition has been organised in the Musem of the City of Gdynia. Whereas the Gallery of the Gdynia Film Centre presents a multimedia interactive exhibition No End. Krzysztof Kieślowski's Dialogues, prepared by the National Centre for Film Culture in Lodz on the 80th anniversary of Krzystof Kieślowski's birthday and the 25th anniversary of his death.
Grand Finale
The Red Carpet ceremony will take place in Gdynia, near the Musical Theatre, but there will also be a live stream in the Festival social media. Beginning at 5:00 p.m. There will also be short talks with the filmmakers, hosted by: Katarzyna Janowska, Martyna Harland and Agnieszka Szydłowska.
The Awards and Closing Ceremony of the 46th PFF starts at 7:00 p.m. in the Musical Theatre. By invitation only. Television broadcasting on TVP Kutura channel. We will get to know the winners of Golden and Silver Lions, and the winners of individual awards in the Main Competition, and the winner of the Microbudget Film Competition. Platinum Lions – award for lifetime achievements – will go to Agnieszka Holland.
Photo by Sławomir Pultyn