Screenwriting course with Syd Field at the 37th Gdynia Film Festival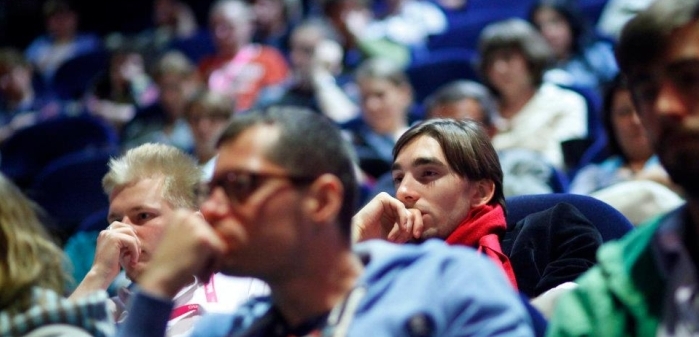 From today until the 15th April you can enrol in a four-hour course on screenwriting which will be conducted at the 37th Gdynia Film Festival by Syd Field, the legendary screenwriting theoretician. During the two lecture sessions, the "guru of all screenwriters" as he was acclaimed by CNN, Syd will present his theory on screenplay structure.
Syd Field is a legendary theoretician and screenplay consultant who at the turn of the 1970s an 1980s, codified the theory of a three-act structure screenplay. His ideas have revolutionized the way of thinking about screenplay and for the next decades to come they became the fundamental point of reference for the screenwriting practitioners as well as the theoreticians. Among the books published by Syd, which are called "the screenwriting Bibles", there are titles like "The Screenwriter's Notebook", or "Screenplay". These books have been translated into 19 languages (including Polish) and their world sales exceeded one million copies.
For years Syd Field has been a screenwriting adviser for such film studios as the 20th Century Fox, the Disney Studios or Universal Studios. He has also conducted numerous screenwriting workshops, courses and lectures. Hollywood Reporter called him "the most sought after screenwriting teacher in the world". This year at the Gdynia Film Festival he is going to conduct a two-day screenwriting course during which he will discuss, i.a., issues such as creating characters, designing the inciting incidents and action vs. character.
Over four intense hours, Syd will take you through the essentials of writing your screenplay, including:
Designing The Story Idea
Creating Characters
Nature of Dramatic Structure
Designing the Inciting Incident
Action vs. Character
Writing Effective Dialogue
The Importance of the First 10 Pages
The Nature of Conflict
Putting it all together
The class includes a half-hour Q&A session where you'll be able to ask Syd questions. The lectures will be held in English (translated simultaneously into Polish).
When: May 9-10, 2012 (Wednesday-Thursday)
11.00 a.m – 1.00 p.m
Where: Gdynia | Multikino
Price: PLN 100 per person
Lecturer: Syd Field

DOWNLOAD THE APPLICATION FORM
Please send the filled application form to the e-mail address warsztaty@festiwalgdynia.pl
NOTE! Limited number of seats
Please transfer the workshops admission fee of 100.00 PLN to the bank account of the Pomorska Fundacja Filmowa w Gdyni provided below. Please entitle the transfer as following: "workshops".
Pomeranian Film Foundation in Gdynia, ul. Folwarczna 2, 81-547 Gdynia
NORDEA BANK POLSKA S.A. O/GDYNIA I:
IBAN: PL 31 1440 1026 0000 0000 1173 2488
SWIFT KOD: NDEAPLP2