See you online. Practical information for Journalists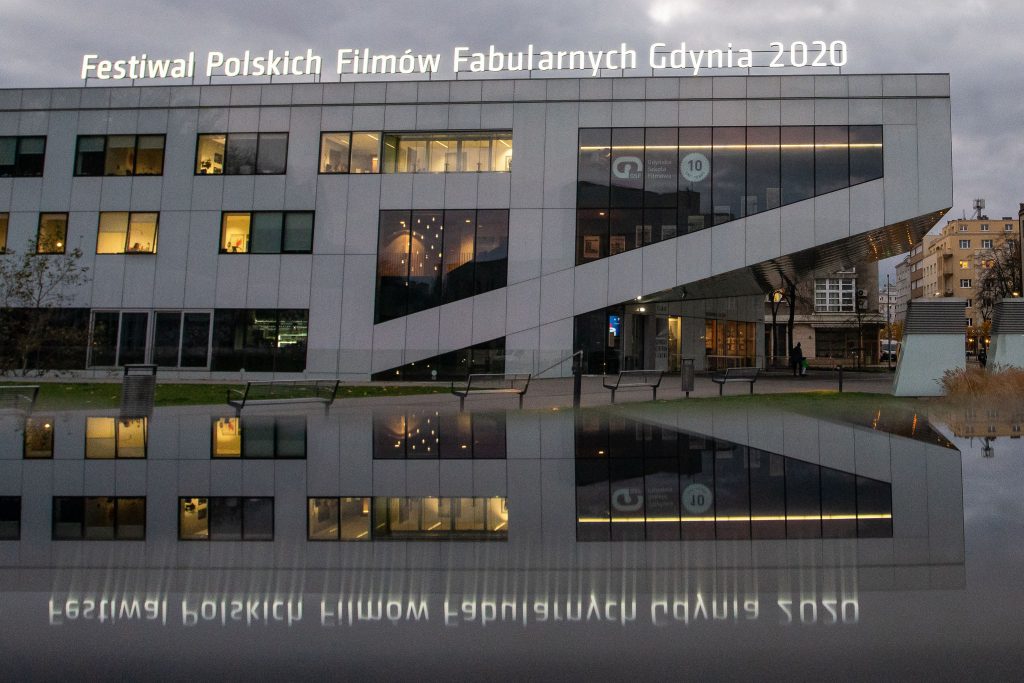 We invite you to participate in meetings with the filmmakers from the Main Competition and the Microbudget Film Competition at the 45th Polish Film Festival. The event starts on December 8 and will last until December 12, 2020. The whole event takes place online.
Live meetings with creators
All meetings with authors and creators of films participating in the Main Competition and the Microbudget Film Competition will be held live and can be followed on the Festival's social media (Facebook, YouTube).

Journalists wishing to actively participate in conferences should log into Zoom ten minutes before the start of the meeting. A detailed schedule and links to individual meetings are available in the festival cloud HERE.
The hosts of the meetings with the makers of the films from the Main Competition will be Katarzyna Borowiecka and Łukasz Maciejewski, and the meetings with the Microbudget Film Competition – Błażej Hrapkowicz.
Interviews with directors of all the films from the Short Film Competition, conducted by Kaja Klimek, have already been recorded. Their premieres in social media will take place after the screenings of films, presented in full-length blocks.

Reservation of seats in virtual rooms
We would like to remind you that the festival screenings take place in virtual cinema halls on the VOD platform of the Polish Film Festival, according to the agreed screening schedule.
To watch the selected film, log in to the system.festiwalgdynia.pl website and reserve a place for a specific screening. The number of seats in each virtual theatre room is limited, so reservations must be made in advance.
Reservations can be made from 8.30 AM on the day before the screening. For example: if someone is planning to attend the screening on December 10, they will be able to book a seat from December 9, 8.30 AM. The first day of the Festival is an exception: seats on that day can be booked from 8.30 AM for the screenings on December 8.

Screenings are available in blocks of three hours. For example, if the screening is scheduled between 9.00 and 12.00, it means that the given title can be viewed only within this time frame. So, if someone starts watching a 90-minute movie only at 11.00, they may not be able to watch it to the end. You have received more technical tips in the welcome email, which also includes an individual login.

The 45th Polish Film Festival takes place online on December 8-12, 2020.