Smile at the Festival: FLY SMILE in Gdynia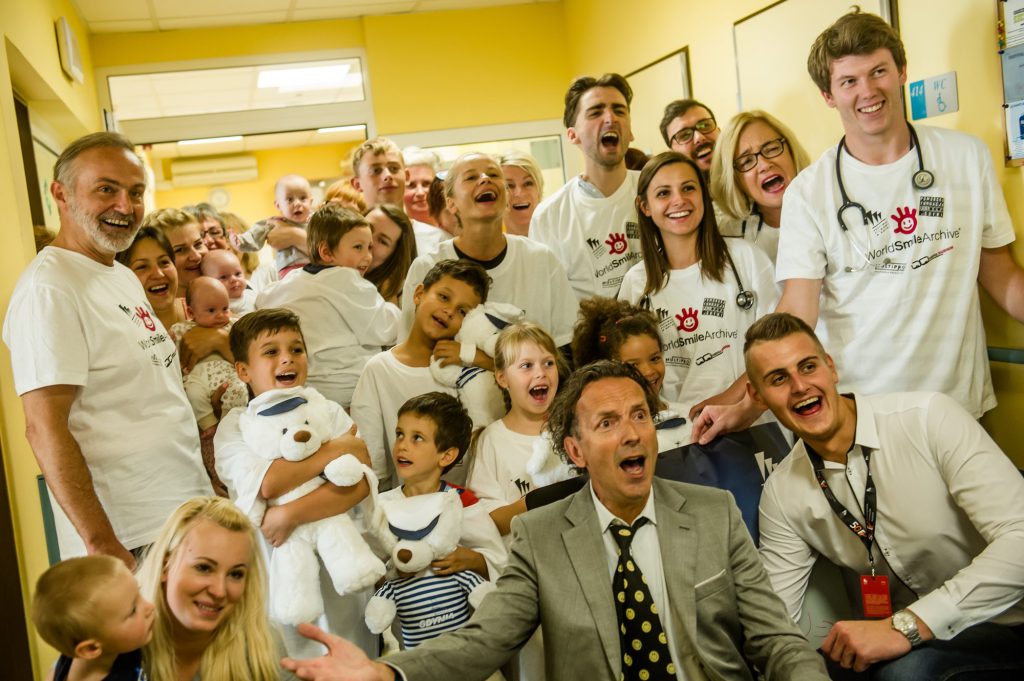 The Mayor of Gdynia Wojciech Szczurek and actors, Tatiana Sosna-Sarno, Anna Czartoryska and Eryk Lubos, will visit children – the patients of the Gdynia Vincent a Paulo Hospital on Friday, 22nd September 2017, at 11.00 am.
It is another edition of the World Smile Archive – the undertaking which has been part of the Polish Film Festival for years. Through photographs, it gathers smiles of actresses and actors, directors and viewers. First and foremost, however, it brings smiles to the faces of children, patients from Gdynia. Marek Wysoczyński, the initiator of the project, gathers smiles drawn by the stars of the Polish cinema during the Festival. Young filmmakers are also asked for totally crazy pictures with their smiles.
"Actors have red carpets, awards and spotlights of reportes. Sick children, thanks to the Festival, the World Smile Archive and the Mayor of Gdynia Wojciech Szczurek, have their five minutes. Each year, we visit the hospital accompanied by film stars. Then it is the children, the patients, the families, the doctors and the hospital workers who are the most important".
We invite journalists, photographers, and film crews to the visit at the hospital. Together, we will draw smiles and hold smiling workshops. Smilecoaching.eu and worldsmilearchive.com are places in the Internet where you can see us positively high, that is, FLY SMILE. During the meeting I will talk about how you can fly over a problem, pain and reach your destination. Of course, including time for tears and a lot of time for smiling.
Every year, we build another positive moments, as strong as to be enough for the difficult moments. And a wise smile will be able to be with us for good and bad.
Marek Wysoczyński