Solid Gold back in the 44th PFF Main Competition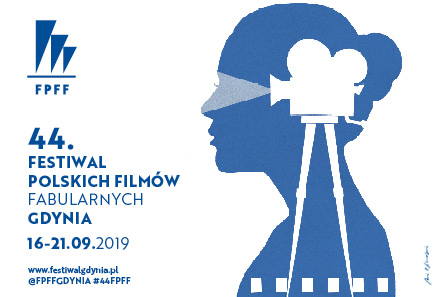 We would like to inform you that Akson Studio, the producer of Solid Gold directed by Jacek Bromski, requested that the film re-enter the Main Competition of the 44th Polish Film Festival.
"In the document received this afternoon, Michał Kwieciński, Board President of Akson Studio, confirmed that Telewizja Polska withdrew from co-production of Solid Gold from formal reasons. The producer issued a request to re-admit the film to the Main Competition of the 44th PFF. The Jury chaired by Maciej Wojtyszko agreed to comply", said Leszek Kopeć, Director of the 44th PFF.
The controversy around Solid Gold and previous cancellation of all festival screenings resulted from the conflict between the producer and, now, ex-co-producer of the film. Their agreement, reached only the day before the end of the Festival, made it impossible to organise as many screenings of Solid Gold as scheduled for its competitors.
The first screening of Solid Gold, in the character of a press screening, will take place at 7.00 p.m. at the Large Stage of the Musical Theatre. All accredited journalists are invited. Following the screening – around 9.30 p.m., in the conference room of the Musical Theatre designated to meetings with filmmakers – journalists will vote to select the winner of the Journalists' Award followed by a press conference.
Other screenings:
Friday, 20th September
10.30 p.m. Musical Theatre, New Stage
11.20 p.m. Musical Theatre, Chamber Stage

Saturday, 21st September
11.00 a.m. City Theatre
4.30 p.m. City Theatre
5.15 p.m. Helios Cinema, screening room 5
Seat reservation only for holders of accreditations and passes.