The Best 40th GFF Showcase Competition settled!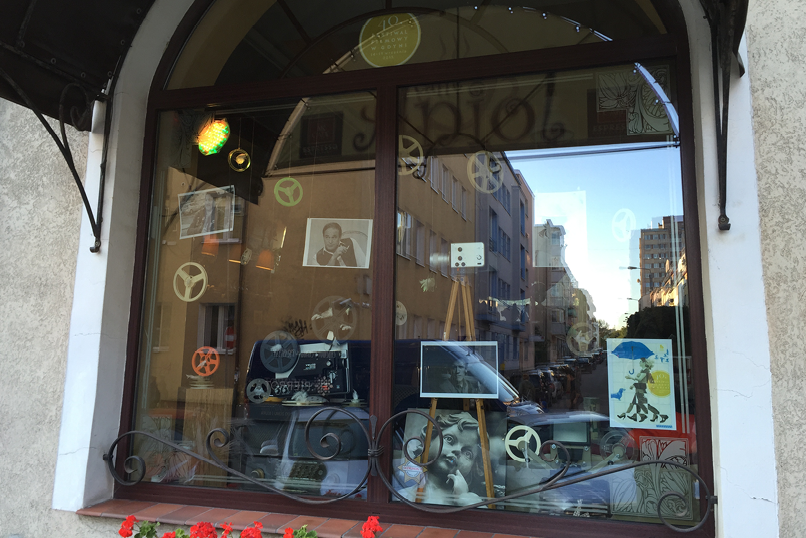 The Gdynia Caffe Anioł has won the second edition of the best 40th GFF showcase competition. The competition was addresses to the owners of companies, shops, cafes, restaurants and other places within Gdynia which include a showcase. This year's competition topic was: "Gdynia Film Festival. 40 years have passed!".
The Gdynia Film Festival Organiser has rewarded the winner with a monetery prize amounting to PLN 1000 and invitations for two persons to numerous events held during the Festival.
Phot. The winning showcase of Caffe Anioł