"The Call of Gdynia"! Who will come to the Festival?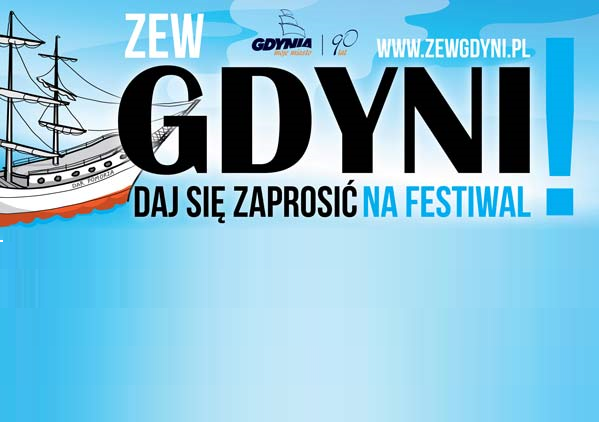 On 18th June 2016, in the Gdynia Film Centre, the final of "The Call of Gdynia" competition was held. We already know who will come to the 41st Gdynia Film Festival.
In 90 cinemas and educational institutions across Poland at the same time, the film "The Call of the Sea" by Henryk Szaro was screened. It is a Polish mute film shot in Gdynia almost a year after it was granted city rights. After the screening – during live streaming from the Gdynia Film Centre – winners of the main awards of the competition related to the event were selected. The awards were financed by the organizers. The winners will come to this year's 41st Gdynia Film Festival.
To Dariusz Kozłowski from Gołdap, who – as he has told us – had never won anything in the lifetime before – the lucky persons turned out to be the actress Katarzyna Figura, who drew the "Kultura" cinema in Gołdap, and the Gdynia Film Festival Director Leszek Kopeć, who drew the number of his invitation.
The second winner, Mr Leszek Opara, who participated in the competition in the "Sokół" cinema in Nowy Sącz, was drawn by respectively: the actress Marta Herman and the Mayor of Gdynia Wojciech Szczurek.
Apart of that, additional awards were drawn in all the cinemas: holiday sets financed by the partners of the event.
The organizers also prepared awards for the authors of the best promotion of the event. Local animators competed with ideas, engaging the local media, social media and local communities. Promotional campaigns, posters, videos were created, local sponsors and partners were engaged, and even a film was made. The promotion of the whole campaign was supported by the media partners – Onet.pl, Kino Polska television and FilmBox and FilmBox Premium channels.
Nominations for the best promotional actions are published on the event profile (Zew Gdyni). The authors of the winning campaign will join us at the Gdynia Film Festival. The details of particular campaigns and information about the finalists will be available at the Facebook profile of the event: www.facebook.com/zewgdyni.