The Main Competition and the Visions Apart Competition: Selection Results!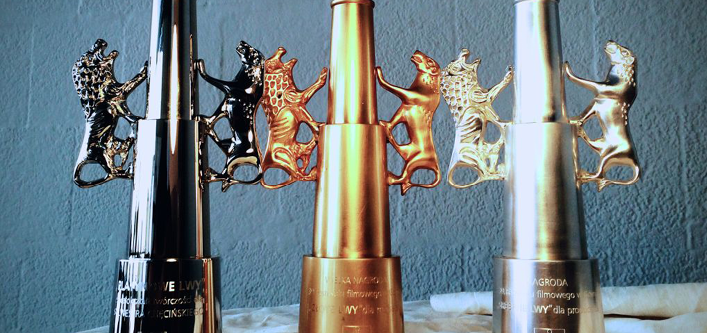 On 13th July 2015, the Organizing Committee of the 40th Gdynia Film Festival, based on the proposals of the Selection Board and the Artistic Director of the Gdynia Film Festival, decided to admit the following titles to the Main Competition:
"11 Minutes", dir. by Jerzy Skolimowski
"Anathomy of Evil", dir. by Jacek Bromski
"Body", dir. by Małgorzata Szumowska
"Chemo", dir. by Bartek Prokopowicz
"The Lure", dir. by Agnieszka Smoczyńska
"Demon", dir. by Marcin Wrona
"The Eccentrics. The Sunny Side of the Street", dir. by Janusz Majewski
"Influenza", dir. by Łukasz Barczyk
"The Here After", dir. by Magnus von Horn
"Karbala", dir. by Krzysztof Łukaszewicz
"Summer Solstice", dir. by Michał Rogalski
"These Daughters of Mine", dir. by Kinga Dębska
"Walpurgis Night", dir. by Marcin Bortkiewicz
"New World", dir. by Elżbieta Benkowska, Łukasz Ostalski, Michał Wawrzecki
"Strange Heaven", dir. by Dariusz Gajewski
"Damaged", dir. by Filip Bajon
"A Grain of Truth", dir. by Borys Lankosz
"Life Must Go On", dir. by Maciej Migas
At the same time, the Committee decided to admit the following films to the Visions Apart Competition:
"Baby Bump", dir. by Kuba Czekaj
"The Magic Mountain", Dir. by Anca Damian
"The Performer", dir. by Maciej Sobieszczański, Łukasz Ronduda
"The Singing Napkin", dir. by Mariusz Grzegorzek
"Into the Spirale", dir. by Konrad Aksinowicz
"Walser", dir. by Zbigniew Libera
"It is a good year for the Polish cinema and this year's rich selection simply mirrors that," says the Artistic Director of the Festival, Michał Oleszczyk. "The choice was, as always, difficult because there were even more submissions than last year: in total, 53 titles were submitted to both Competitions. However, I reckon that we have found the golden mean. My greatest reason for joy is the absolute multitude of debuts, a large number of premiere titles, as well as the Visions Apart section which genuinely grows: the competing over the first in the Festival's history Golden Claw will be truthfully spirited."
Let us remind that the Visions Apart section will take on the competition formula for the first time. In 2014, this section had the character of a review presenting the films of a special artistic form. It is addressed to the creators of inter-genre, experimental, not easily classifiable films. The main prize in the competition is the Golden Claw. The prize "for the courage of form and content" amounts to PLN 30 000 (PLN 18 000 for the director and PLN 12 000 for the producer). The character of the Main Competition remains unchanged. In relation to the establishment of the Visions Apart Competition, it was decided to resign from the Special Prize in the Main Competition.