The official spot of the 41st Gdynia Film Festival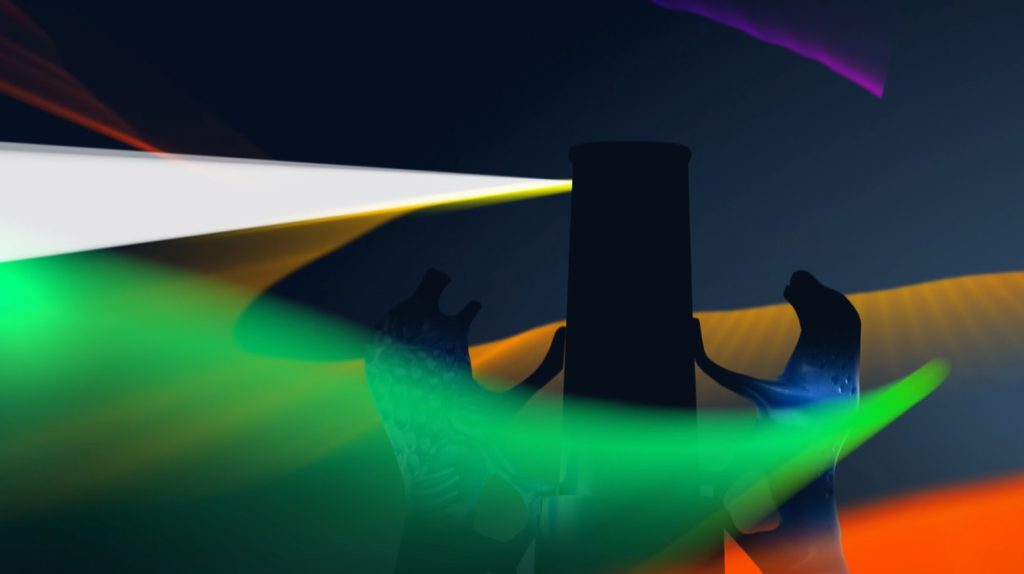 A stream of light cutting through dark blue gloom is the main theme of this year's poster of the 41st Gdynia Film Festival. This element, obviously read as the light of the festival's screening projector, has inspired the creation of a spot promoting this year's festival.
"This powerful, bright, strong light should be built (which we can remember from physics lessons and which can also be deducted from the poster) of a full range of colours, that is, the themes and forms that the Polish Cinema takes. And this is exactly how we imagined it, creating the colourful, independent streaks of individual colourful lights coming from a multitude of directions, complementing each other and reinforcing the lantern spring of the festival seaside screening," says Robert Turło, the artistic supervisor and co-creator of the spot's concept.
The concept of this year's spot was created by the recent graduates and students of the Academy of Fine Arts in Gdańsk. They are all related and dedicated to its new Workshop for Animation and Visualisation Activities at the Faculty of Graphic Arts. They worked under the supervision of the experienced animator and director of numerously awarded animated films and video clips – Robert Turło.
Music for the spot was composed by Marek Kuczyński – a creator of film, concert and theatre music, the prizewinner of, among others, the Golden Lions for the best film music. "Polish cinema is a serious matter – I wanted to show the creativity and power of the Polish filmmakers, hence the modern and dynamic music based on classic patterns," the composer says.
In the spot, we can hear the characteristic voice of the brilliant actress coming from the Tri-City – Dorota Kolak.
Creative Group:
Małgorzata Miklaszewska
Katarzyna Turowska
Maja Tybel
Patrycja Pawłowska
Agnieszka Rutkowska
Maurycy Dolina-Niżyński
Mateusz Kozłowski
Implementation Group:
Małgorzata Miklaszewska
Katarzyna Turowska
Maja Tybel
Maurycy Dolina-Niżyński
Supervision:
Robert Turło
Music:
Marek Kuczyński
Voice-Over:
Dorota Kolak

CLICK AND WATCH THE SPOT.