The Poster of the 43th Polish Film Festival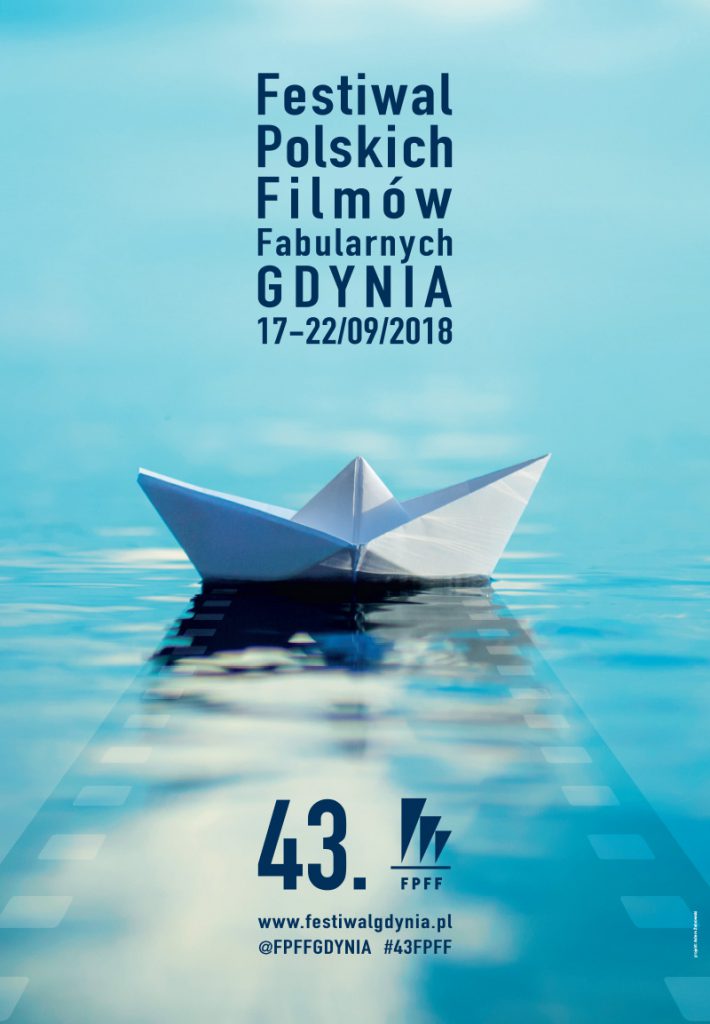 It is with great pleasure that we present the official poster of this year's Polish Film Festival in Gdynia. It is a piece of work done by the graphic artist Adam Żebrowski.
The poster has been selected by members of the Organizing Committee of the 43rd Polish Film Festival.
The author is a graduate of the Mikołaj Kopernik University in Toruń, where he graduated from graphics and graphic design at the Faculty of Fine Arts. Since 1992, he has been co-operating with numerous institutions, advertising agencies, publishing houses and phonographic companies. He creates visual communication strategies and designs: visual identification systems, posters, albums, books, magazine mock-ups, artistic exhibitions' catalogues, CD labels and internet services.
From 2008, he co-creates the image of Teatr Wielki – Opera Narodowa. He is the author of posters for over 120 opera, ballet and theatre performances. He has also done designs for, among others, Muzeum Historii Żydów Polskich POLIN, Filharmonia Gorzowska, Opera Wrocławska, Muzeum Historii Polski, Gdyńska Szkoła Filmowa, Akademia Teatralna w Warszawie, "Zwierciadło" magazine as well as the companies Warner Music Polska, Agora SA, AMS, Reebok.
Adam Żebrowski has already designed a poster promoting the PFF – it was during the 32nd edition, in 2007.
The 43th Polish Film Festival will be held from 17th to 22nd September 2018.