Poster of the 47th Polish Film Festival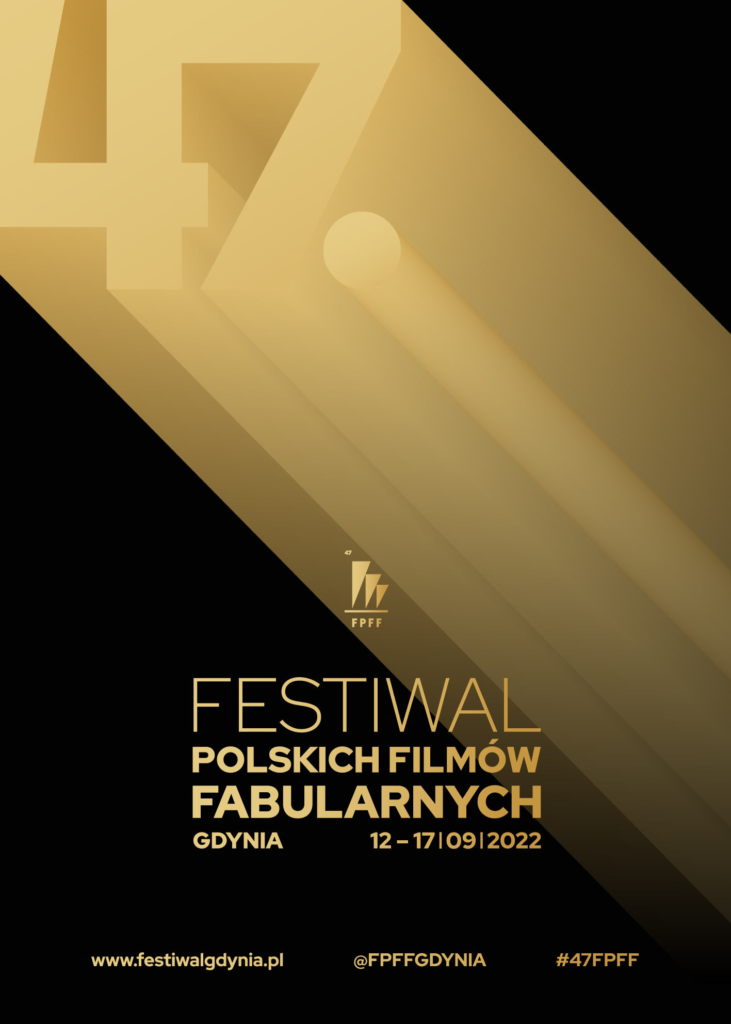 We have a pleasure to present you with the official poster of the 47th edition of the Polish Film Festival. As last year, the poster was designed by Ewelina Gąska – an illustrator and graphic designer.
Similarly as a year ago, the colours used in the poster – black and gold – correspond with Gdynia's visual identification and the poster is meant to avoid any classic film connotations.
– The leitmotiv of the poster is number 47, formed so that it creates a sense of a three-dimensional depth and refers to spotlights – explains its author, Ewelina Gąska. – From an intense colour of gold it transforms into black. This transition of colours is reflected in the poster's spatiality. The project is to emphasise the event's prestige and shape it into visual representation.
Ewelina Gąska's primary areas of expertise are illustration and visual identity. She has won numerous graphic competitions, including silver prize and nomination in the KTR Design Competition (Klub Twórców Reklamy). She was also a jury member, i.a., at the 20th edition of the AMS Poster Gallery Competition, theme: Animals are also humans (Zwierzę też człowiek) and Young Creatives Cannes. Her works have been presented in Polish and foreign design magazines, including BranD International Design Magazine, Form Magazine, IdN Magazine.
The main objective of the poster was to avoid figurative elements constituting the most basic connotations with cinema and the seaside festival.
– I really wanted the poster to be modern in form and express what the audience can expect in Gdynia: a true celebration of Polish film, held with class and elegance – explains the artistic director of the Festival, Tomasz Kolankiewicz. – The Gdynia festival is a distinguished, almost 50-year-old, event, but still, it's full of vigour. I would say that after the pandemic, it's even bursting with new energy. The poster proudly announces this year's edition: looking at the list of submitted films, probably the strongest programme for years.
The 47th Polish Film Festival will take place between 12th and 17th September 2022 in Gdynia.