The Pre-War Cinema Treasures coming to Gdynia again!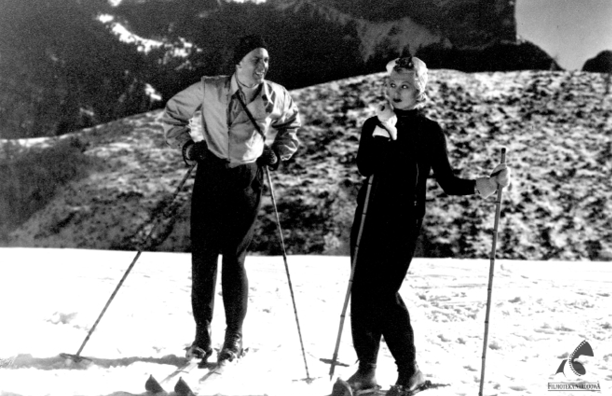 The Pre-War Cinema Treasures will accompany the Gdynia Film Festival for a second time. As part of the 40th GFF, other Polish interwar films will be presented: "Ada that will never do" by Konrad Tom (1936), "People of the Vistula" by Aleksander Ford and Jerzy Zarzycki (1938), "The accidental sportsman" by Mieczysław Krawicz (1939).
The National Film Archive is a co-organizer of the section. It was introduced into the Festival's programme last year by the Artistic Director, Michał Oleszczyk, with the view to attracting attention to the underestimated output of the Polish film industry of the 20s and 30s.
The titles presented have been digitized and restored under the supervision of the National Film Archive's specialists. It will be possible to watch all of the films in their longer versions, extended with certain extracts lost before. The work on the films was performed as part of the Nitrofilm project.
The most famous Polish pre-war comedy presented in Gdynia, "Ada that will never do", was created by compiling three extant, incomplete copies of the film. Thanks to the reconstruction, the material stands out with its improved image and sound quality, as well as it is almost nine minutes longer than the version known so far. "People of the Vistula" can be seen in a version extended by five minutes of lost extracts. The most interesting fate is that of one of the last pre-war films, "The accidental sportsman". The re-edited and shortened American version of the film known so far will be replaced with a digitally reconstructed copy supplemented with almost 10 minutes of a material that has so far been unknown to the post-war audience.
The digital reconstruction is also a great opportunity to conduct a thorough study of the films. During a short lecture preceding each screening, Michał Pieńkowski from the National Film Archive will speak about the work on the film reconstruction and the accompanying newest discoveries.
The Artistic Director of the Festival, Michał Oleszczyk, emphasises the last year's success of this section: "The screening rooms were full and the viewers were joyfully rediscovering the films which had been so meticulously revived by the National Film Archive. I do hope that this year, the audience will make it again, especially that Michał Pieńkowski has taken care of a wider genre diversification of the films presented."
The Director of the National Film Archive, professor Tadeusz Kowalski, is pleased with the good cooperation with the Gdynia Film Festival. "The presence of the Polish cinema classics at this greatest Polish film event is a brilliant example of referring to the good practices of big film events such as the Cannes Classics. In the face of this year's 60th anniversary of the National Film Archive, the "Pre-War Cinema Treasures" section of the Gdynia festival is also a reminder for the cinema aficionados of the history and tradition of the Polish cinematography, whose achievements from the early inter-war period deserve more attention."