The Prizewinners of the 19th Krzysztof Mętrak's Competition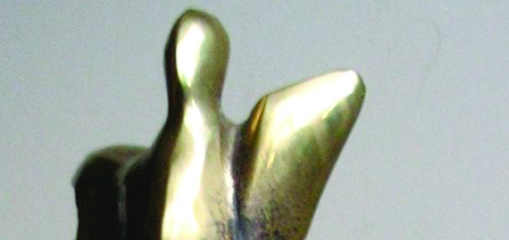 The Jury of the 19th Krzysztof Mętrak Competition, which distinguishes young film critics, in the following composition: Marcin Adamczak, Darek Arest, Marek Hendrykowski, Błażej Hrapkowicz, Adam Kruk, Artur Majer, Michał Oleszczyk, Radosław Osiński, Anna Osmólska-Mętrak (the Head), Jakub Socha, Michał Walkiewicz, Mateusz Werner and Janusz Zaorski, having familiarized themselves with the works of 82 participants, at the sitting held on 21st April 2015, unanimously decided to award the following prizes:
THE GRAND PRIX, a sculpture by Adam Myjak and PLN 10 000, goes to ANKA HERBUT – in recognition of her prose talent, sensual style and the structure being as unobvious as precise, which in total form a reflection that confidentally walks through twisting paths of interpretation with the body, metaphysics and medium at the front
THE SECOND PRIZE, PLN 5 000 goes to PIOTR MIRSKI – for his temperamental style whose energy goes alongside intellectual capacity and great love to cinema.
THE THIRD PRIZE (ex aequo), PLN 1 250 each, goes to JAKUB POPIELECKI – for excellent journalistic technique, an unobvious thematic range of texts and their interdisciplinarity, in other words – for film journalism at the highest level; and SEBASTIAN SMOLIŃSKI – for the wealth of aesthetic contexts including and excluding film, to which the author is able to refer to in order to defend his unconventional valuing of particular works.
The Jury decided to award the following distinctions:
Karol Kućmierz – for the ease and charm with which he moves around the audiovisual space in his text entitled "Awesome Mixtape 2014: Filmowe wizje muzyki".
Katarzyna Pochmara-Balcer – for the inquisitiveness, technique and taste in discovering the piquancy of the Hungarian cinema in the text entitled "O innym spojrzeniu Karoly Makka".
Marta Stańczyk – for the text "Żółte eksperymenty" written with ease and treating of the films by the undiscovered duo of Cattet and Forzani.
The Krzysztof Mętrak Competition is aimed at promoting young people writing about film: students, journalists, critics.