The Young Cinema Competition – selection results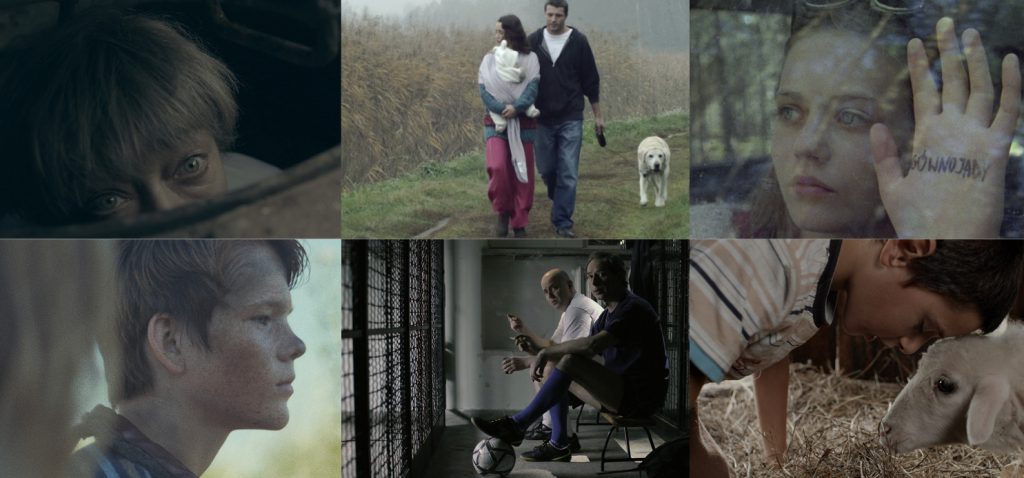 Young Cinema Competition is intended for short films and graduation films of young creators – the students and graduates of Polish film and art schools. The Competition can also be entered into with films made within vocational development programmes which prepare young filmmakers to their full feature film debuts. There are 25 films admitted for participation in the Young Cinema Competition of the 39. Gdynia Film Festival (15-20 September 2014). They will fight for the Lucjan Bokiniec Reward for the best film, the Special Reward and other rewards included in the Festival Rules and Regulations.
Michał Oleszczyk
, the Artistic Director of the Festival, emphasises that the Young Cinema Competiton is especially significant for him this year:
It is in this competition that we get insight into the potential future Polish cinema of young creators who will start making full-length cinema in a few years. I have the impression that the Young Cinema Competition has been recently in the shadow of the Main Competiton and I am working on changing this state of affairs. This year, the major competition screenings will take place in the Musical Theatre in Gdynia, at the very heart of the Festival. I would also like to point to the great role of the young producers of those short films, who often polish up their talents together with the directors. We have in Poland many great, talented young directors and producers. I want them to feel that Gdynia is also their festival.
The list of films admitted to the Young Cinema Competiton:
1. "44" ("44"), Aleksandra Górecka, Akademia Filmu i Telewizji
2. Albert (Albert), Daniel Wawrzyniak, PWSFTviT (Łódź)
3. Bóg zapłać (God Bless You), Jakub Radej, WRiTv UŚ (Katowice)
4. Całe mnóstwo miłości (Whole Lotta Love), Bartek Kaczmarek, Studio Munka – SFP
5. Chce mi się pić (I'm thirsty), Emi Mazurkiewicz, PWSFTviT (Łódź)
6. Delegacja (Business Trip), Arkadiusz Bartosiak, Warszawska Szkoła Filmowa
7. Dom opieki (The Residential House), Jakub Stolecki, PWSFTviT (Łódź)
8. Fragmenty (Fragments), Aga Woszczyńska, PWSFTviT (Łódź)
9. Gorzko, gorzko! (Cold feet), Julia Rogowska, Magdalena Załęcka, Warszawska Szkoła Filmowa
10. Gównojady (Shit eaters), Agata Wojcierowska, WRiTv UŚ (Katowice)
11. Konstelacje (Constellations), Aniela Gabryel, PWSFTviT (Łódź)
12 . Larp (Larp), Kordian Kądziela, WRiTv UŚ (Katowice)
13. Lato miłości (Summer of Love), Marcin Filipowicz, WRiTv UŚ (Katowice)
14. Lena i ja (Lena and me), Kalina Alabrudzińska, PWSFTviT (Łódź)
15. Mały palec (Pinky), Tomasz Cichoń, Studio Munka – SFP
16. Mleczny brat (Milky brother), Vahram Mkhitaryan, Wajda Studio, Studio Munka – SFP
17. Mocna kawa wcale nie jest taka zła (The strong coffee isn't so bad), Alek Pietrzak, Warszawska Szkoła Filmowa
18. Mr Bad Luck (Mr Bad Luck), Bruno Brejt, Warszawska Szkoła Filmowa
19. Naturalni (The Naturals), Kristoffer Rus, Wajda Studio, Studio Munka – SFP
20. Sandland (Sandland), Bartłomiej Żmuda, Studio Munka – SFP
21. Sierpień (August), Tomek Ślesicki, Warszawska Szkoła Filmowa
22. Skanonizacja (Scanonisation), Jan Grobliński, PWSFTviT (Łódź)
23. Syjamscy (Siamese), Joaquin Del Paso, PWSFTviT (Łódź)
24. Trzeci pokój (The Third Room), Hong Suk-Hwa, PWSFTviT (Łódź)
25. Źle nam z oczu patrzy (You Keep An Eye On Us), Arkadiusz Biedrzycki, WRiTv UŚ (Katowice)