Tomasz Kolankiewicz: Festival in the age of a pandemic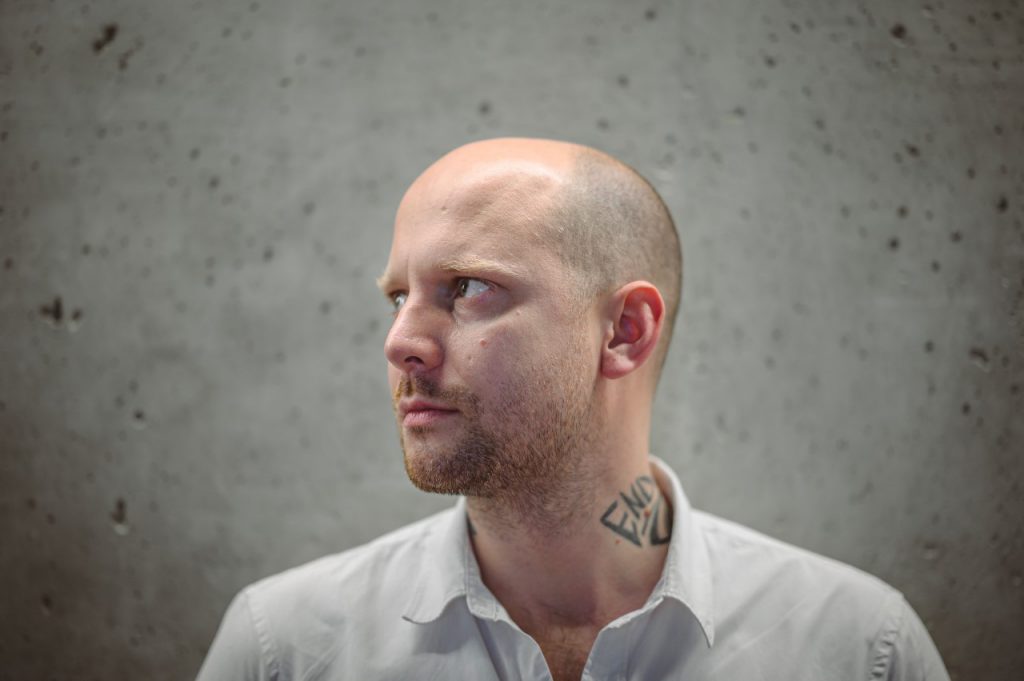 The selection for the Main Competition involved the selection of 14 out of 30 submitted titles, while in the case of the Short Film Competition it was 27 out of 80 submitted films. This shows that despite the uncertain pandemic situation, we managed to produce quite a lot of new and at the same time fulfilled films – says Tomasz Kolankiewicz, Artistic Director of the Polish Film Festival in Gdynia.

Mateusz Demski: You were elected the artistic director of the Gdynia festival in very uncertain times. This year's edition had to cost both you and the other organizers a lot of nerves.

Tomasz Kolankiewicz: It was a nervous time, I admit it. I waited for the decision of the Organizing Committee to appoint me to the position of artistic director from May to September, when the fate of the festival was at stake. For a long time, there was a discussion about what the event should look like this year and whether this edition should be organized at all. As we know, various scenarios and variants were taken into account: the festival was cancelled, then it was restored on another date, and when I was finally appointed and started working, the second wave of coronavirus came. After all, we are doing the festival this year as the reality of the pandemic allows us.
My guess is that it was neither comfortable nor satisfactory.

I am a supporter of the concept that work on such a large festival should last a whole year. Meanwhile, I only had three months to prepare this year's edition, when on the way I had to constantly put out fires. In such a mode, there can be no question of an organizational reform of the festival. And this was the task that guided me from the beginning. After all, it was not only about reinstating the post of artistic director and entrusting him with the main role in selecting films for the program, but about initiating long-term changes in Gdynia.

Let us recall that representatives of the Polish film community demanded this jointly. What changes did you present to the organizers when you entered the competition?

For example, I was going to open the festival to the world, invite an international jury, which, of course, is out of the question in view of the current restrictions that limit travels. Another idea – which, in a way, was implemented this year – was to develop the so-called Gdynia Industry, i.e. industry events and establishing cooperation in this area with other festivals and entities. It is important that Gdynia, due to its history, is involved not only in the presentation of Polish films, but also in a broad debate on the industry's situation and the model that should be pursued in the future.

You said earlier that the main competence of the artistic director, however, is the selection of titles that will be presented during the festival. I wonder how many films were submitted to Gdynia this year.
Well, undoubtedly less than in the previous years, but there was still plenty to choose from. The selection for the Main Competition involved the selection of 14 out of 30 submitted films, while in the case of the Short Film Competition it was 27 out of 80 submitted films. Incidentally, this shows that despite the uncertain pandemic situation, Poland has managed to produce quite a lot of new and at the same time fulfilled films. Returning, however, to the topic: selection is actually the task of the artistic director, but I decided to take advantage of the possibility given to me by the regulations and appoint advisory teams that were there to help me make the final decision.

What was the process of assembling these teams?

First of all, I tried to maintain parity not only in terms of gender, but also a wide range of film competences and sensitivity. So, I bet on people who specialize in various fields. Of course, I appreciate the opinion of filmmakers, which is why I invited Janusz Majewski – a film director with enormous experience and still professionally active, doyen of Polish cinematography to cooperate with the selection for the Main Competition. But at the same time, I assumed that the selection process would be best performed by theorists and people who select films professionally.

This group included DSc Iwona Kurz, academic and cultural scientist, director of the Institute of Polish Culture at the University of Warsaw. In addition, I wanted to go beyond the Polish perspective, which is why I also invited Małgorzata Sadowska – the New Horizons selector, one of the best experts in world art cinema, and Krzysztof Kwiatkowski, a film critic who is a regular visitor to international film festivals. In addition, during the selection for the Short Films Competition, I was assisted by the film critic Adriana Prodeus and Maciej Gil – a historian and populariser of cinema, a Krakow filmmaker, and art house cinema specialist. I have a feeling that working in this team allowed me to make a fair selection.

So, what does this year's festival program in Gdynia present?

I think it is a wide range of colours of Polish cinema. We do not propose a turn towards specific trends, we do not limit ourselves to arthouse or the mainstream. Instead, we show very different films, variously shot and in different conventions. The Main Competition includes historical and genre movies, and dramas that we can treat as a diagnosis of the contemporary world, as well as a full-length animation. Incidentally, I will mention that many of these titles have been included in the programmes of the world's most prestigious festivals this year. We are talking about Cannes, Venice, Berlinale, one of them won the New York Tribeca. The competition is therefore really very strong and varied, which can also be seen in the Short Film Competition. Pictures produced by film schools, those made in the Munk Studio, and completely independent productions will compete for the award.
However, I wonder if this year's selection and the very organization of the festival made sense this year. The point is, cinemas still remain closed.

Several factors contributed to this decision. First, it was important to keep the event going. Let us remember that the festival in Gdynia in its nearly 50-year history was cancelled only once – under martial law, and it is certainly not a time to which we would like to refer to. Another thing is that the filmmakers wanted the festival to take place, and thus fulfil one of its functions, which is to promote Polish cinema. After all, awards from Gdynia impact media interest and subsequent cinema attendance results.

But viewers who have been coming to Gdynia for years will not see the films this year. Even online access seems beyond their reach this year.

Of course, this year's formula is so unfortunate that we cannot make all the films available to the public. This was, of course, for licensing reasons. In other words, we have not received approval from producers and distributors to distribute these titles, which is quite understandable. As for films that have already been shown in cinemas, they are very often available on other online platforms, which excludes granting us a sub-license. However, films that are waiting for their premiere still count on revenues from the cinemas. For this reason, the festival is addressed to industry representatives and journalists this year, which is related to the aforementioned promotional function. As soon as the epidemiological situation improves and cinemas open, we will show these films to audiences in various cities.

Does it mean that Gdynia will set off for Poland?

Yes, we plan to organize nationwide screenings in our partner cinemas, and thus present these films as a whole. On the one hand, it is an activity that aims to meet a wide audience. On the other hand, we want to show solidarity in this way and help producers to make up for the enormous financial losses they have suffered this year. All income from these shows will go to the most disadvantaged sectors of the industry: cinemas, producers and distributors.
Can viewers now count on any form of participation in the festival?

We have planned many additional activities with the Gdynia audience in mind – from meetings with authors, through podcasts about how individual films were made, to numerous workshops and discussion panels. It will all be publicly available on the web. Everyone will be able to take part also when the films hit theatres.
The interview was conducted by Mateusz Demski, Klaps Festival Newspaper
Photo by Tomasz Kamiński