Wednesday, 21.09.2016, 3rd Day of 41st GFF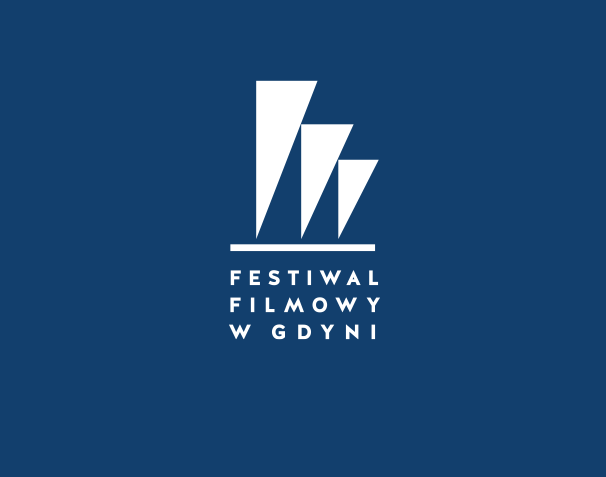 Dear Viewers,
welcome on Wednesday, the third day of the 41st Gdynia Film Festival!
Today we begin other competitions – Young Cinema Competition and Short Film Competition, the screenings of which will be held for two days.

We present the programme for Wednesday, 21 September.

COMPETITION SCREENINGS:

MAIN COMPETITION
I'M A KILLER, dir. Maciej Pieprzyca; 8:45 A.M. (GCF-G), (MK-6), (MK-7), 7:00 P.M. (TM)

HUMBLE SERVANTS, dir. Mariusz Gawryś; 9:30 A.M. (MK-8)

THE HIGH FRONTIER, dir. Wojciech Kasperski; 11:45 A.M. (MK-6), (MK-7), 10:30 P.M. (GCF-W), (GCF-G)

UNITED STATES OF LOVE, dir. Tomasz Wasilewski; 12:00 P.M. (MK-4), 6:45 P.M. (MK-2),

THE HAPPINESS OF THE WORLD dir. Michał Rosa; 9:45 A.M. (MK-2), (MK-4), 2:45 P.M. (MK-3), (MK-7), 7:45 P.M. (MK-6)

KAMPER, dir. Łukasz Grzegorzek; 1:30 P.M. (TM)

THE ERLPRINCE, dir. Kuba Czekaj; 10:15 P.M. (GCF-MO), (MK-6), (MK-7), (MK-8)

THE RED SPIDER, dir. Marcin Koszałka; 3:45 P.M. (MK-2), 7:15 P.M. (MK-3)

FOREST, 4 AM, dir. Jan Jakub Kolski; 2:00 P.M. (MK-6), 5:00 P.M. (GCF-MO), (MK-3), (MK-6)

PLANET SINGLE, dir. Mitja Okorn; 10:00 A.M. (TM)

ALL THESE SLEEPLESS NIGHTS, dir. Michał Marczak; 9:00 A.M. (MK-3), 8:00 P.M. (MK-7), 9:30 P.M. (TM)

BLINDNESS, dir. Ryszard Bugajski; 12:30 P.M. (MK-2), 4:00 P.M. (TM), 9:30 P.M. (MK-2), (MK-3)

VISIONS APART COMPETITION

OFFICE FOR MONUMENT CONSTRUCTION, dir. Karolina Breguła; 9:00 P.M. (MK-4)

ZUD, dir. Marta Minorowicz; 6:00 P.M. (MK-4)
after the screening, a meeting with the filmmakers will be held

EDERLY, dir. Piotr Dumała; 2:00 P.M. (MK-4)

THE CRYSTAL GIRL, dir. Artur Urbański; 4:00 P.M. (MK-4)

YOUNG CINEMA COMPETITION


Young Cinema Competition Opening, a presentation of short film forms admitted to the competition "You have influence on culture", 5:30 P.M. (NS)

SCREENING BLOCK 1, 5:30 P.M. (NS)

FIRST, dir. Monika Majorek
TENANTS dir. Klara Kochańska
TOAST, dir. Filip Hillesland
BAD DEEDS, dir. Piotr Domalewski

SCREENING BLOCK 2, 7:30 P.M. (NS)

FLY ALONE, dir. Klaudia Bielecka
LOCKJAW, dir. Kordian Kądziela

COME AND PLAY WITH ME, dir. Milena Dutkowska
THE MEET, dir. Ina Hrabarenka
DE PROFUNDIS, dir. Eugeniusz Pankov
SCREENING BLOCK 3, 9:30 P.M. (NS)

UNFORTUNE TELLER, dir. Joanna Satanowska
CONSTRUCTOR, dir. Piotr Dylewski
CONFESSION, dir. Eliasz Waszczuk
RESTLESS WANDERERS, dir. Kalina Alabrudzińska

SHORT FILM COMPETITION

Independent Cinema Review Opening, a presentation of short film forms admitted to the competition "You have influence on culture", 10:00 A.M. (NS)

SCREENING BLOCK 1, 10:00 A.M., (NS)

THE OPENING, dir. Piotr Adamski
SHELLS: A FILM ABOUT HAPPINESS, dir. Michał Turlewicz
SEMPER FIDELIS, dir. Maciej Gajewski
ROMANTIQUE, dir. Mateusz Rakowicz
After the film screenings, a meeting with the filmmakers will be held – 11:35 A.M. (NS)

SCREENING BLOCK 2, 12:30 P.M. (NS)

THE DOGCATCHER, dir. Daria Woszek
3 X LOVE, dir. Olga Chajdas
GREAT NEWS, dir. Kuba Gryżewski
DOPADO, dir. Piotr Więckowski
After the screening, a meeting with the filmmakers – 2:05 P.M. (NS)

SCREENING BLOCK 3, 3:00 P.M. (NS)

FRAGMENT, dir. Mirosław Mamczur
HIPO, dir. Marek Broszkiewicz
FATUM, dir. Radek Pietruczuk
eNDuRance, dir. Grzegorz Dębowski
After the film screening, a meeting with the filmmakers – 4:50 P.M. (NS)

PRESS SCREENINGS
Press screenings are held in the Gdynia Film Centre in the "Warszawa" screening room.

ALL THESE SLEEPLESS NIGHTS, dir. Michał Marczak, 9:00 A.M., (10:50 A.M. press conference)

BLINDNESS, dir. Ryszard Bugajski, 12:30 P.M., (2:25 P.M. press conference)

THE RED SPIDER, dir. Marcin Koszałka, 3:45 P.M., (5:20 P.M. press conference)

UNITED STATES OF LOVE, dir. Tomasz Wasilewski, 6:45 P.M. (8:35 P.M. press conference)

OUT-OF-COMPETITION SCREENINGS

PURE CLASSICS – IN MEMORIAM
ON THE SILVER GLOBE, dir. Andrzej Żuławski, 11:00 A.M. (GCF-G)
after the screening, a meeting with the filmmakers will be held
POSSESSION, dir. Andrzej Żuławski, 7:00 P.M. (GCF-G)
after the screening, a meeting with the filmmakers will be held

PRE-WAR CINEMA TREASURES
TWO JOANS, dir. Mieczysław Krawicz, 10:00 A.M. (GCF-MO)

FORGOTTEN SONGS
12:00 A.M. (MK-3):
MILLION FOR LAURA, dir. Hieronim Przybył
A CONCERT FOR 707 STREETS, dir. Ryszard Pluciński

HBO FILM NIGHT
10:30 P.M. (MK-4)
DŁUGA NOC, dir. Steven Zaillian
Entrance free

POLONICA
THE INNOCENTS, dir. Anne Fontaine, 7:30 P.M. (MK-8)
after the screening, a meeting with the filmmakers will be held

SPECIAL SCREENINGS

THE ARTISTS, dir. Monika Strzępka, 12:00 P.M. (MK-8)
after the screening, a meeting with the filmmakers will be held

INNOCENT SORCERERS, dir. Andrzej Wajda, 4:30 P.M. (GCF-G)

CONVERSATION WITH KRZYSZTOF KIEŚLOWSKI, dir. Andreas Voigt, 5:00 P.M. (MK-8)

SEVEN DAYS A WEEK, dir. Krzysztof Kieślowski, 5:00 P.M. (MK-8)
after the screening, a meeting with the filmmakers will be held

SMOLENSK, dir. Antoni Krauze, 5:00 P.M. (MK-7)
after the screening, a meeting with the filmmakers will be held
screening for accredited guests only

FILMS FROM GDYNIA
12:30 P.M. (GCF-MO):
THE PLACE, dir. Maciej Buszman, Wojciech Kulling
MR. WERNER, dir. Wanda Dittrich, Mateusz Koldun, Mariusz Wirski
CHEERLEADERS, dir. Sławomir Witek
after the screening, a meeting with the filmmakers will be held

FILM OPEN AIR – FILM FROM THE SEA
THE DECALOGUE V, THE DECALOGUE VI, dir. Krzysztof Kieślowski, 8:30 P.M. (Plac Grunwaldzki)
entrance free

ONE-MINUTE FILMS FESTIVAL
19.09 – 23.09 MULTIKINO

GDYNIA FOR CHILDREN
screenings and workshops for organised school groups,
19.09 – 23.09 HELIOS CINEMA

ACCOMPANYING EVENTS

12:30 P.M. A meeting with filmmakers and producers. Announcement of results of the programme DIGITAL ZONE OF FILMMAKERS, lunch (Vinegre restaurant, Muzeum Marynarki Wojennej)
invitations-only event

3:00 P.M. Debate of the National Centre of Film Culture: FILM CULTURE IN POLAND,
(Musical Theatre, Kameralna Stage)
3:00 P.M. WIZJONER I KASKADER – a workshop with the cinematographer Andrzej J. Jaroszewicz
(Multikino, Screening Room 8)

DVD AND BOOKS PROMOTIONAL EVENTS
Promotional event for the book "KIEŚLOWSKI YEARS LATER. IN THE MIRROR OF OPINIONS AND MEMORIES" edited by Stanisław Zawiśliński and Krystyna Zamysłowska, 2:00 P.M. (Gdynia Film Centre, Gallery)

Promotional event for the publication MARTIN SCORSESE PRESENTS: MASTERPIECES OF POLISH CINEMA
3:00 P.M.: meeting-promotion, (Gdynia Film Centre, Goplana Screening Room), invitations-only event
4:30 P.M.: screening of the film INNOCENT SORCERERS, dir. Andrzej Wajda, (Gdynia Film Centre, Goplana Screening Room)
EVERYDAY ACCOMPANYING EVENTS, 19.09 – 24.09

The outdoor exhibition by The Polish Film Institute and National Archive "Andrzej Wajda 40/90", (Plac Grunwaldzki)
The outdoor exhibition "50 years of The Polish Filmmakers Association",
(Council of Europe Park)
Photo exhibition of The Film Museum in Łódź "Kieślowski. Photographs frum The City of Łódź" (Gdynia Film Centre, Gallery)
Rafał Placek photo exhibition "Directors in portrait", (Musical Theatre, foyer)
The outdoor exhibition – "Kieślowski read anew. Film posters on the 20th anniversary of the director's death", (Council of Europe Park)
The exhibition of documentary stills for Andrzej Żuławski's films, (Gdynia Film Centre, floor 1)
A collection of photos by Florian Staszewski from the archives of the Emigration Museum in Gdynia, (Plac Grunwaldzki)

ELLE Exhibition – The birth of stars, (Musical Theatre, New Stage foyer)
The exhibition "From an on-screen closet – Film Costumes: Has, Wajda, Polański, Żuławski" (Museum of the City of Gdynia)
SCHOOL FILM ARCHIVE at the 41st GDYNIA FILM FESTIVAL, (Musical Theatre)
everyday:
12:15 – 1:30 P.M.: workshops: "How to write film reviews?"
2:30 – 4:30 P.M.: preparatory course for Olimpiada Wiedzy o Filmie i Komunikacji Społecznej

Wednesday 21.09:
9:00 A.M. – 4:30 P.M.: School Film Archive Studio – reporting workshops, (Musical Theatre)
11:00 A.M. – 12:00 P.M.: Debate after the film JESTEM MORDERCĄ, dir. Maciej Pieprzyca, (Gdynia Film Centre, Gallery)

OTHER EVENTS

LEGAL CULTURE
19.09 – 24.09, Plac Grunwaldzki
LEGEND

MK-1… – Multikino screening room 1…, (Waszyngtona 21, Gdynia)
GCF – Gdynia Film Centre, (Plac Grunwaldzki 2, Gdynia)
GCF-W – Gdynia Film Centre, Warszawa screening room
GCF-G – Gdynia Film Centre, Goplana screening room
GCF-MO – Gdynia Film Centre, Morskie Oko screening room
TM – Musical Theatre, (Plac Grunwaldzki 1, Gdynia)

The full programme of the Festival is available at the website: www.festiwalgdynia.pl