1 on 1
20 - 24 września | 00:00 - 00:00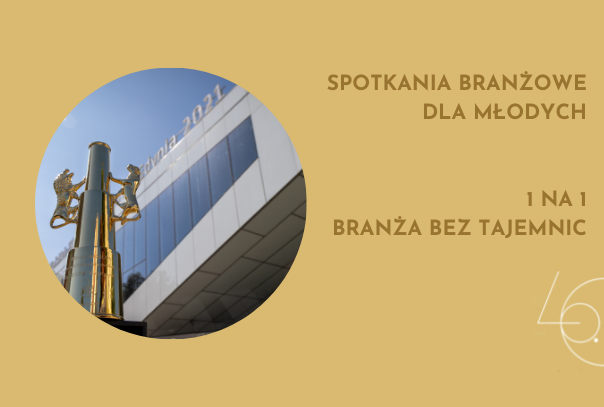 Commenced in 2020, a cycle of meetings with influential people from the film industry organised for young filmmakers. It's an opportunity to meet one-on-one and talk to esteemed experts and experienced individuals active on the Polish market. They will answers questions, shed light on selected aspects of the way things work in the industry and present options for a career in filmmaking during 25-minute meetings live or online. To participate, fill out the form where you select the person you want to consult with.
This year, the following experts accepted out invitation to 1 on 1: Tim Redford (Clermont-Ferrand International Short Film Festival), Aneta Hickinbotham (Aurum Film), Anna Limbach-Uryn (Kino Świat), Jan Naszewski (New Europe Film Sales), Katarzyna Malinowska (Munk Studio – programmes for young filmmakers), Joanna Szymańska (Shipsboy), Beata Ryczkowska (Canal+ Polska), Łukasz Kłuskiewicz (Netflix), Anna Nagler (Netflix), Marta Habior (No Sugar Films), Michał Hudzikowski (Munk Studio – festivals).
The 25-minute-meetings will be held live or by video conference. In order to participate, you need to register via a online application form, in which you will be asked to indicate a person with whom you would like to talk.
Update: registration has been closed