Young Gala of the 45th PFF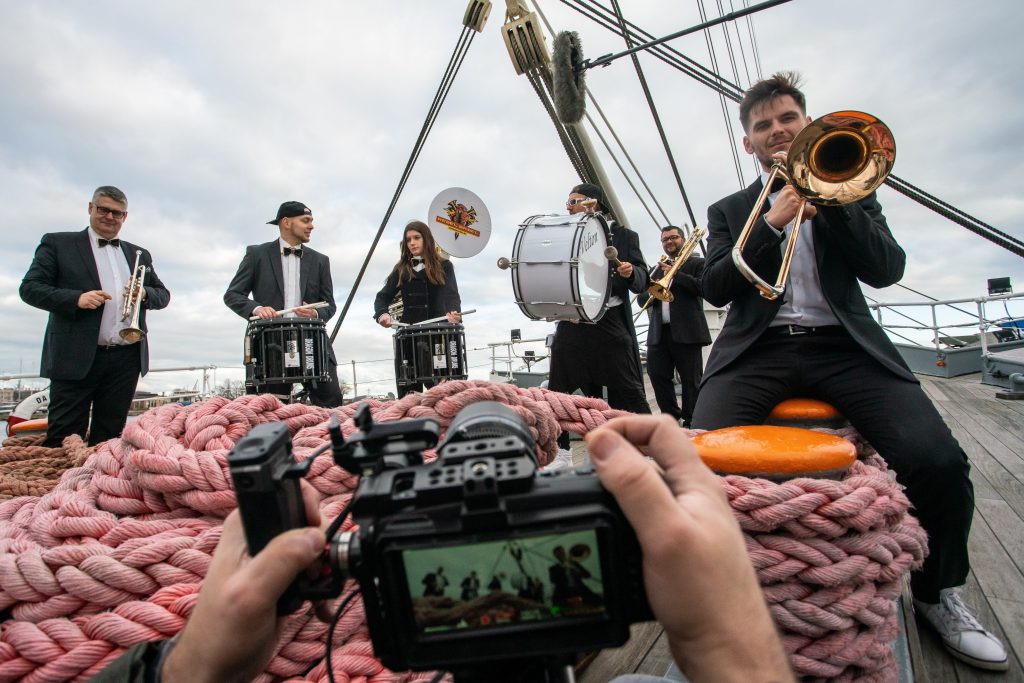 Friday evening, as usually at the Polish Film Festival, belongs to Young Gala. We will get to know the winners of the Short Film Competition, awards in the Microbudget Film Competition and non-statutory prizes. We will also take you on a musical journey to interesting parts of Gdynia, virtually of course.
You will be able to follow the Young Gala from 8.00 PM. The ceremony will be hosted by Kaja Klimek and Błażej Hrapkowicz. L.U.C., i.e. Łukasz Rostkowski – music producer, rapper and beatboxer, creator of the Rebel Babel Ensemble, is responsible for the musical setting of the evening. Together with his musicians, he will take us to the iconic places of Gdynia: on the deck of the Dar Pomorza sailing ship, between the stands of Gdynia Market Halls and to the building of the former Maritime Station, today the seat of the Emigration Museum.
See you in Gdynia! Online on YouTube and Facebook.
The 45th Polish Film Festival takes place online between December 8-12, 2020.