Agnieszka Glińska PSM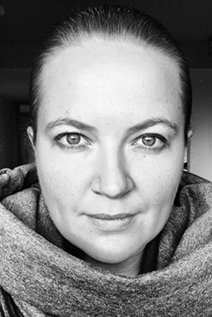 Film editor.
She studied Culture Studies (major: film) at the University of Łódź and Editing at the Łódź Film School. Member of the Polish Cinema Editors. The films she edited won awards at numerous prestigious festivals in Poland and abroad. One of them, Jacek Borcuch's "All That I Love" was Poland's Oscar candidate. Selected filmography: "The Here After", dir. Magnus von Horn (in
production), "Difret", dir. Zeresenay Berhane Mehari, "Waterline", dir. Michał Otłowski, "I want (no) reality", dir. Ana Brzezińska, "Yuma", dir. Piotr Mularuk, "The Mole", dir. Rafael Lewandowski, "Mother Teresa of Cats", dir. Paweł Sala, "All That I Love", dir. Jacek
Borcuch.