Andrzej Kostenko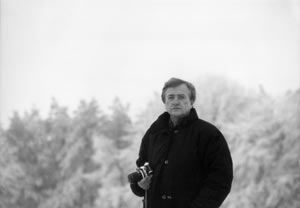 Born in 1936 in Lodz. Director of photography, director and screenwriter. Graduate from the Direction of Photography and TV Production Department of the Lodz Film School (1961). Author of short films and documentaries.
Selected feature film filmography:
1967: Hands Up! (screenplay and cinematography), The Life of Matthew (cinematography), Le depart (screenplay with Jerzy Skolimowski); 1972: Body Search (direction, screenplay, cinematography with Witold Leszczyński); 1977: Sam na sam (direction and screenplay with Maciej Zębaty); 1979: Przyjaciele (TV series, direction and dialogues); 1980: Sherlock Holmes and Doctor Watson (TV series, episodes 1-4, Poland and Great Britain, cinematography); 1990: Kapitan Conrad (TV series, director and co-writer); 2000: Sukces (TV series, direction); 2002: Lokatorzy (TV series, direction); 2003: Zaginiona (TV series, direction).