Arkadiusz Tomiak PSC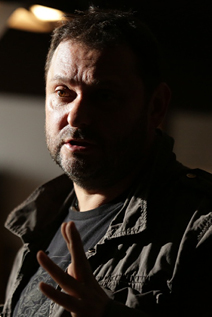 Cinematographer.
In 1995 he graduated from the Cinematography Department at the Łódź Film School. He began his professional career on the set of Jan Jakub Kolski's films "Miraculous Place", "Playing From the Plate" and "The Commanders Sword". He made his debut as an unassisted cinematographer in Jan Hryniak's "Shelter" in 1997. He's the first winner of the prestigious award for cinematographers granted by the Polish Society of Cinematographers PSC for cinematography in Marcin Krzyształowicz's "Manhunt". He was awarded three times in Gdynia: in 2000 for cinematography in Jan Jakub Kolski's "Far From the Window", in 2006 for cinematography in Michał Kwieciński's "The Extras" and Konrad Niewolski's "Palimpsest. A Hypnotic Mystery". Nominated many times for the Polish Film Awards The Eagles: for Kolski's "Far From the Window", Michał Rosa's "Silence", Niewolski's "Symmetry" and "Palimpsest. A Hypnotic Mystery". In 2013 he was awarded with an Eagle for cinematography in "Manhunt". Bodo Kox's "The Girl From the Wardrobe" with his photography was awarded in the Polish Film Competition at the Camerimage Festival in Bydgoszcz
(2013). Director of photography among others in Feliks Falk's "Case Unknown", Paweł Borowski's "Zero", Eugeniusz Korin's "The Vulture", Waldemar Krzystek's "The Photographer". He's the director of photography of a few foreign films, among others "Within the Whirlwind" by Marleen Gorris and "Hanyut" by U-Wei Haji Saari (Malaysian historical blockbuster based on Joseph Conrad's prose).