Eryk Lubos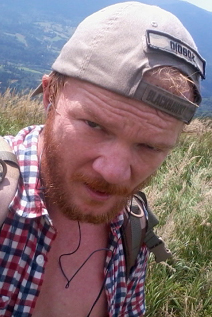 Film and theatre actor.
Graduate of the Academy for the Dramatic Arts in Wrocław. He acted at Teatr Współczesny in Wrocław and at TR in Warsaw. Winner of the Zbyszek Cybulski Award for the best actor of the young generation in 2009. Awarded for best acting: in 2008 at the Polish Film Festival in Gdynia for the role of Indor in Kasia Adamik's "The OFFsiders", at Cyprus IFF in 2010 for the role of Igor in Marcin Wrona's "My Flesh, My Blood" and in 2012 at Karlovy Vary IFF for the role of Eryk in Jan
Jakub Kolski's "To Kill a Beaver". For the role of the district constable in Bodo Kox's "The Girl From the Wardrobe" he was nominated for the Polish Film Award the Eagle 2014.
Selected filmography: "They Chased Me Through Arizona", dir. Matthias Huser (in production), "The Mighty Angel", "Traffic Department", "Rosa", "The Dark House", dir. Wojtek Smarzowski, "To Kill a Beaver" and "Venice", dir. Jan Jakub Kolski, "The Girl From the Wardrobe", dir. Bodo Kox, "Women's Day", dir. Maria Sadowska, "Flying Pigs", dir. Anna Kazejak, "My Flesh, My Blood", dir. Marcin Wrona, "Janosik. A True Story", dir. Agnieszka Holland and Kasia Adamik, "The OFFsiders", dir. Kasia Adamik. He also appeared in popular TV series: "Misja Afganistan" and "The Officer" directed by Maciej Dejczer.