Marek Koterski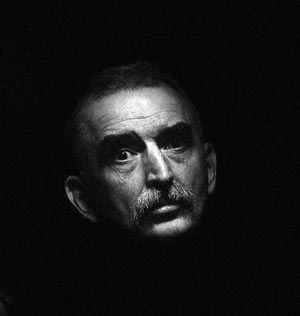 A film and theatre director, playwright and screenwriter. Born in 1942 in Krakow. A graduated of the Faculty of Polish Philology at the University of Wrocław. He also studied History of Art and Painting. In 1971, he graduated from the Film School in Łódź. He made his literary debut with a story about Zbyszek Cybulski's death, entitled "Scooping with the Hand". A theatre director ("Inner Life", 1987, Teatr Współczesny (Contemporary Theatre) in Warsaw – the Ayckbourne and the Fray Award for the best play staged in 1987 in Poland; "I hate", 1990, Teatr Współczesny (Contemporary Theatre) in Wrocław, theatres in Kraków, Rzeszów and Wałbrzych; "Teeth", 1996, Teatr Dramatyczny (Drama Theatre) in Warsaw; "The House of Fools", 1998, the Anteneum Theatre in Warsaw). A director of television theatre plays ("The Community", "The Three of Us"). Author of several medium-length and short films. He directs only his own screenplays.
Feature Films:
1984: "The House of Fools" (the Journalists' Award for the best debut of the year and the jury award for the directing debut on the "Youth and Film" Festival in Koszalin in 1985; The "Wawrzyn" Award of the Radar magazine);
1986: "Inner Life" (The Main Award – the Lions of Gdańsk for directing, the Film Critics Club "Syrenka Warszawska" Award );
1989: "Porno" (the biggest box-office film of the 1990);
1995: " Nothing Funny";
1999: "Ajlawiu";
2002: "Day of the Wacko" (Grand Prix at the Gdynia Film Festival and the award granted by the Polish Filmmakers Association for the creative depiction of the present; individual awards: Marek Kondrat for acting, Maria Chilarecka for sound – Gdynia 2002; the Polish Film Award: Eagle in the best screenplay category, as well as nominations in eight categories, i.a., for best picture and director; the "Don Kichot" Award of the Polska Federacja Dyskusyjnych Kubów Filmowych (Polish Federation of Film Discussion Clubs) for the best picture in years 2002-2005; the Golden Sickle Award for the Best Comedy of the Decade at the festival in Lubomierz, as well as other festival awards).