Ryszard Bugajski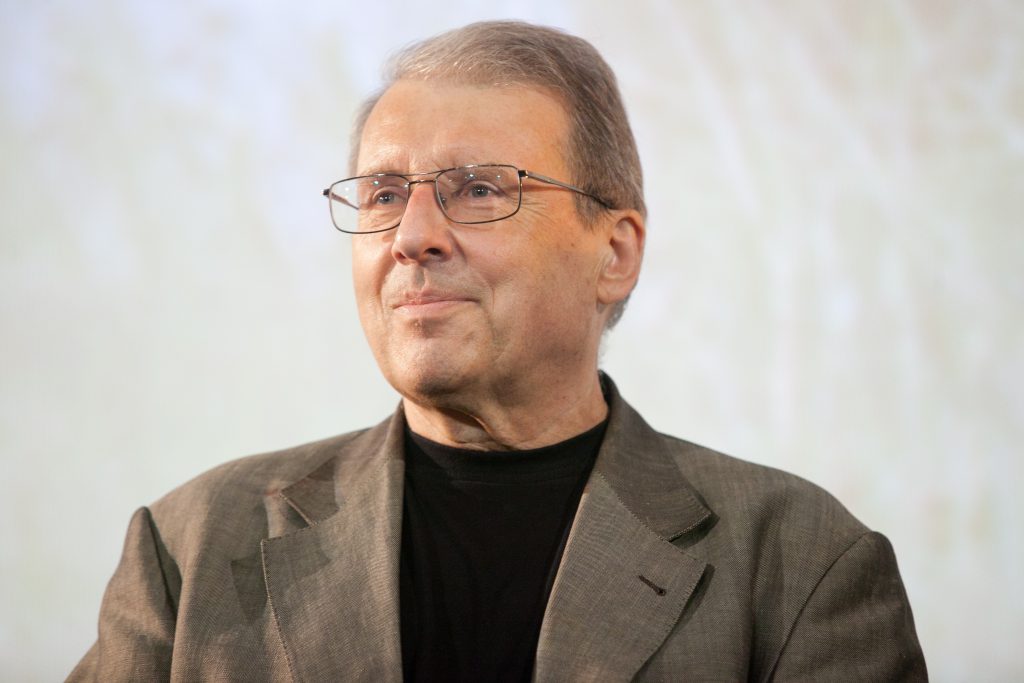 Film and television director, writer, screenwriter.
Born 1943 in Warsaw. He studied Philosophy at the University of Warsaw and Directing at the Łódź Film School (graduation in 1973). Member of Andrzej Wajda's "X" Film Group until it was dissolved in 1983. Assistant director, among others, of Krzysztof Zanussi's "Illumination". Maker of documentaries, TV and cinema features, Television Theatre plays. His most renowned film, "Interrogation", was not approved for distribution due to political reasons. After the
introduction of martial law, he couldn't find work in his profession and was forced to emigrate to Canada, where he made "Clearcut" and numerous TV series. After his return to Poland (1997) he was making Television Theatre plays, among others "For and against", "Lost in Yonkers", "Collabo Teddy", "News", "Professionalist", "The Death of Captain Pilecki". He published three novels: "Interrogation", "Przyznaję się do winy" [I Confess], "Sól i pieprz" [Salt and Pepper] and a memoire-factual book "Jak powstało <<Przesłuchanie>>" [How Interrogation Was
Made]. Major films: "A Woman and a Woman" (1979), "Classes" (TV, 1980),
"Interrogation" (1982, premiere 1989, Polish Film Festival in Gdynia: the Special Award of the Jury, Audience Award, Journalists Award, Don Quixote – Polish Federation of Film Discussion Clubs Award, Golden Grape at Lubuskie Film Summer, Silver Hugo at IFF Chicago, Gold Duck, the FIPRESCI Prize at BESEF in Belgrade), "Alfred Hitchcock Presents" (TV series, USA 1987), "The Twilight Zone" (TV series, USA 1985-89), "The Hitchhiker" (TV series, USA 1989), "E.N.G." (TV series, Canada 1989), "T and T" (TV series, USA 1988), "Saying Goodbye" (TV, Canada 1990), "Clearcut" (Canada 1991), "Players" (1995), "Witkacy's Children" (doc. series TVP), "Father's Day" (TV, 2001, Award of the Jury in Gdynia), "What Happened to Our Solidarity?" (2005), "General Nil" (2009, 2nd Prize at IFF Saturno in Alatria, Special Award of the Jury at Polish FF in America, Chicago, Golden Sabre at the International Historical and Military Films Festival in Warsaw, nomination for the Polish Film Award – Eagle for screenplay, Special Award of the Jury at the WorldFest Houston Independent FF, Golden Reel Award for directing at IFF Tiburon, Audience Award Hannoveraner at Filmland Polen in Hannover), "The Closed Circuit" (2013, Golden Ticket of the Kina Polskie Association, Solidarity Humanitarian Award at the Polish FF in America, Audience Award at the Polish FF in Toronto, Wektor Pracodawców RP).
His 2016 movie "Blindness" was nominated for Golden Lions on Polish Film Festival in 2016.