Witold Sobociński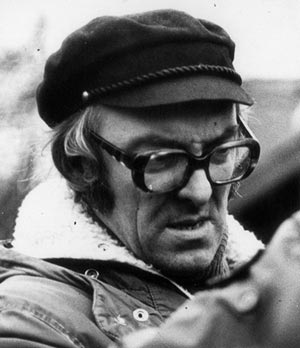 One of the most prominent Polish cinematographers.
Born October 15, 1929. In 1955 he graduated from
the Film School in Łódź
, cinematography department. He contributed to artistic successes of Andrzej Wajda, Wojciech J. Has, Jerzy Kawalerowicz, Jerzy Skolimowski, Krzysztof Zanussi, Andrzej Żuławski, Roman Polański, Edward Żebrowski, Piotr Szulkin. Since 1980 he has been a lecturer at
the Film School in Łódź
and tutor of many renowned Polish cinematographers.
Sobociński was awarded several festival prizes (i.a. in Łagowo for cinematography to "Życie rodzinne" directed by Krzysztof Zanussi and "The Wedding" directed by Andrzej Wajda, at Gdynia Film Festival for: The Gateway of Europe" directed by Jerzy Wójcik), for achievements in the cameraman art: The Golden Frog for the Lifetime Achievement at II International Film Festival of the Art of Cinematography Cameraimage 1994, The Order of Polonia Restituta in 1998, The Golden Frog at Cameraimage Festival 2000 – Honorary Award for Duo Director – Cinematographer with Andrzej Wajda, Polish Film Awards: Eagle for "The Gateway of Europe". Last year he was honoured with the Lifetime Achievement Award by the American Society of Cinematographers.
Filmography (choice):
1965: "Pharaoh" (cameraman); 1966: "The Code" (cameraman); 1967:" Hands Up!"; 1968: "Dancing w kwaterze Hitlera", "Everything for Sale"; 1970: "Album polski", "Legenda", "Życie rodzinne", "The Adventures of Gerard"; 1971: "The Third Part of the Night"; 1972: "The Wedding"; 1973: "The Hour-Glass Sanatorium"; 1974: "The Promised Land", "The Catamount Killing"; 1975: "Bielszy niż śnieg", "Moja wojna, moja miłość", "The Promised Land" (TV series), "Die Nachtdienst"; 1976: "The Shadow Line", 1977: "Haus der Frauen", "Sam na sam", "Death of a President"; 1978: "Hospital of the Transfiguration"; 1979: "Wege in der Nacht"; 1980: "Alice"; 1981: "Był jazz"; 1983: "Widziadło"; 1984: "O-bi, o-ba. The End of Civilisation"; 1986: "Pirates"; 1988: "Frantic"; 1989: "Torrents of Spring"; 1990: "Bronsteins Kinder"; 1991: "Skarga"; 1993: "Das letzte U-boot"; 1995: "Nachste Woche ist Frieden"; 1999: "The Gateway of Europe"; 2003: "Męskie-żeńskie".