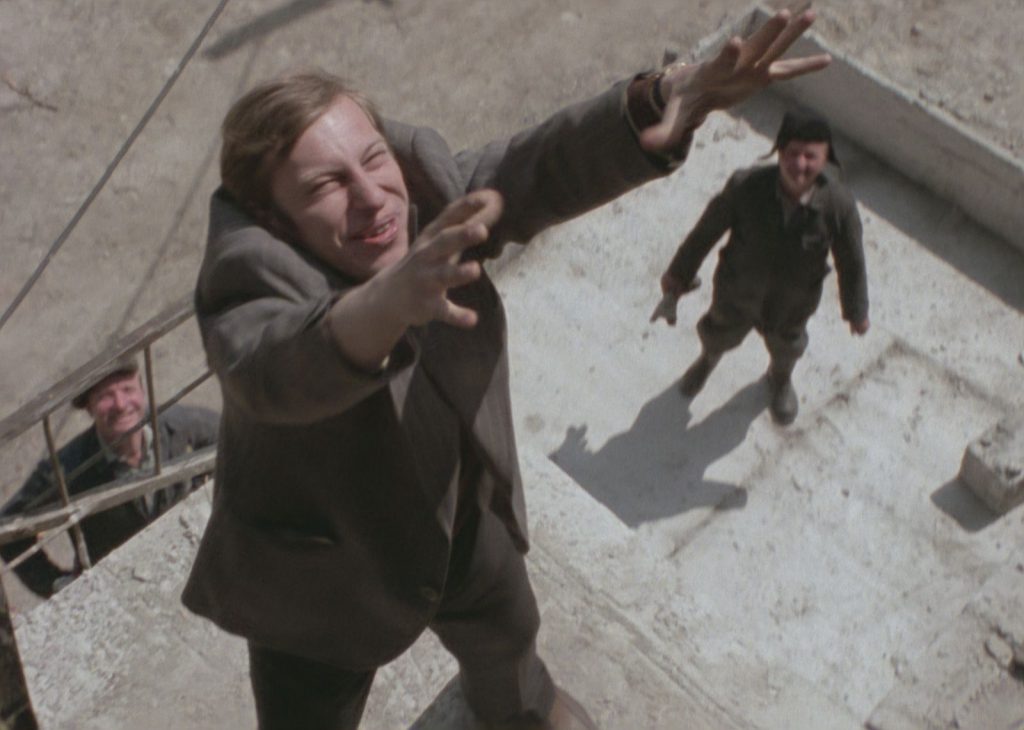 dir.
Krzysztof Kieślowski
1976
,
1 h 21 min
A young man, having left prison, gets a job at a provincial construction area. In a new environment, he soon finds friends, the sense of belonging, he gets married. The fate of Antek, blooming in the atmosphere of peaceful work and family happiness, doesn't depend only on him, though. Increasingly harsh conflicts arise between the workers and the boss. The manager controls the workers by way of blackmail, bullying, provocation. When the crew protests, management considers this solidary movement as a crime. In return, the deemed lack of solidarity will be seen as treason in the eyes of Antek's colleagues, and will call for punishment…
Spokój has been waiting for its premiere four years. In 1976, the meaning of the film aroused worry in the censorship authorities. Its television premiere was held on 19th September 1980, almost three weeks after the famous August Agreements had been signed. The critics considered Kieślowski's work as pioneer and ahead of the so-called moral anxiety cinema.
director of photography Jacek Petrycki
music Piotr Figiel
production design Andrzej Rafał Waltenberger
set decorator Michał Sulkiewicz
costume design Renata Własow, Ewa Parys-Płowik
make-up Edward Kubacki
sound Wiesław Jurgała
edited by Maria Szymańska
cast Jerzy Stuhr, Izabela Olszewska, Jerzy Trela, Michał Sulkiewicz, Danuta Ruksza, Elżbieta Karkoszka, Michał Żarnecki
production Centralna Wytwórnia Programów i Filmów Telewizyjnych Poltel
production manager Jeremi Maruszewski
Movie - Festival Programme
| | | DAY 1 – 20th SEPTEMBER 2021 | | BUY |
| --- | --- | --- | --- | --- |
| | | DAY 2 – 21st SEPTEMBER 2021 | | BUY |
| | | DAY 3 – 22nd SEPTEMBER 2021 | | BUY |
| | | DAY 4 – 23rd SEPTEMBER 2021 | | BUY |
| | | DAY 5 – 24th SEPTEMBER 2021 | | BUY |
| | | DAY 6 – 25th SEPTEMBER 2021 | | BUY |