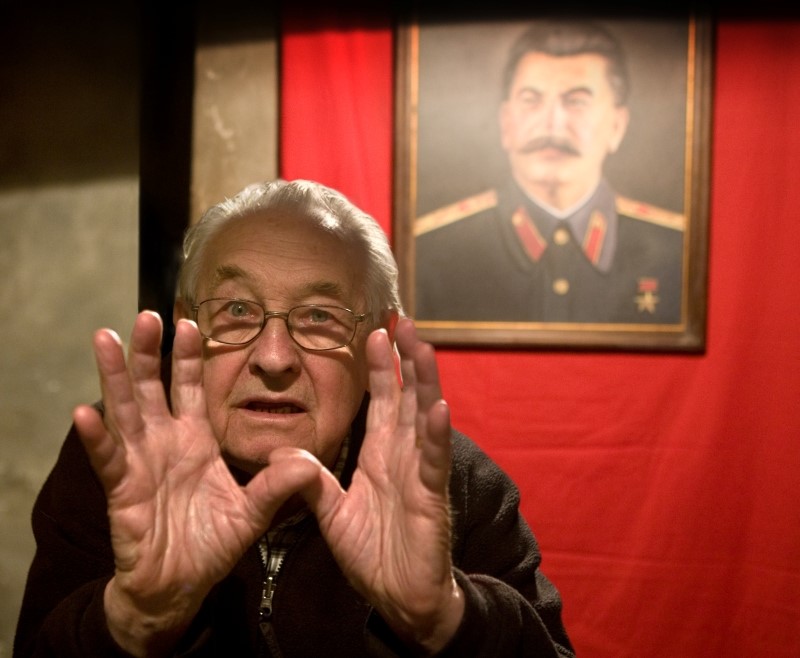 dir.
Maciej Cuske, Thierry Paladino, Marcin Sauter, Piotr Stasik (Zespół Filmowy Paladino)
2008
,
0 h 54 min
A documentary record of a few-months-long efforts on the location of the film Katyń (2007), unveiling the backstage of the great film machinery and the atmosphere of work in a team managed by Andrzej Wajda. The film is at the same time a personal portrait of the Master of the Polish Cinema, the Oscar's prizewinner. Observing him during his work at the film set of one of the most important films in his career, one can see what he truly was like: unusual for his sensitivity, passion, precision and the sense of mission.
Katyń tells the massacre that had been hidden for decades, made by the Soviets on thousands of Polish officers during WWII. Andrzej Wajda's father was one of them. During the making of Katyń, four young makers of documentary films, former students of Andrzej Wajda, got the chance of having a closer look at the work of the Master on this personal story. They accompanied him in the moments of weariness, failures, joys and during talks with people.
written and photographed by Maciej Cuske, Thierry Paladino, Marcin Sauter, Piotr Stasik
sound Tomasz Wieczorek
edited by Anna Dymek, Miłosz Hermanowicz
production Katarzyna Ślesicka, Anna Wydra – Wajda Studio
producers Katarzyna Ślesicka, Anna Wydra
coproduction Telekomunikacja Polska SA
co-producers Dominique Lesage, Francois Arnaud Remael, Magdalena Kubicka, Monika Pierścińska
production manager Anna Wydra
co-financed by Polish Film Institute
Movie - Festival Programme
| | | DAY 1 – 20th SEPTEMBER 2021 | | BUY |
| --- | --- | --- | --- | --- |
| | | DAY 2 – 21st SEPTEMBER 2021 | | BUY |
| | | DAY 3 – 22nd SEPTEMBER 2021 | | BUY |
| | | DAY 4 – 23rd SEPTEMBER 2021 | | BUY |
| | | DAY 5 – 24th SEPTEMBER 2021 | | BUY |
| | | DAY 6 – 25th SEPTEMBER 2021 | | BUY |