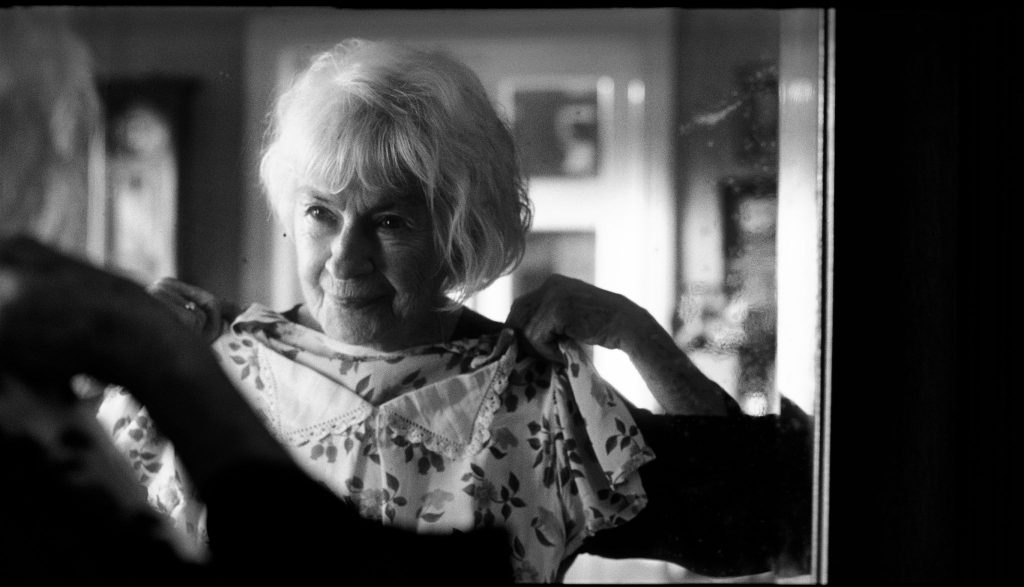 dir.
Dorota Kędzierzawska
2007
,
1 h 44 min
An elderly Ms. Aniela lives in a ruined, once beautiful, wooden villa close to Warsaw. After years of co-living with numerous tenants and lodgers after the war, she finally gets rid of the last one. She can finally feel truly at home again. A disappointment awaits her though. Her son Witek want to move in with his family. He also doesn't intend to take care of renovating the house. Moreover, he secretly tries to sell it to a noveau riche neighbour who cannot see his view because of the house. Disturbed with the disloyalty of her son, Aniela takes things into her own hands.
Held in a nostalgic tone, a poetic story about old age, passing and loneliness. About the desire of being needed to the very end. About the faithfulness to the old rules and values even in the face of a stronger, greedy new.
Selected awards
PFF in Gdynia 2007: award for the sound for Marcin Kasiński, Kacper Habisiak, Michał Pajdiak; award for the main female role; Media Award; Golden Claqueur – Radio Gdańsk Award for the most loudly applaused film; Telewizja Polska Board Chairman Award
Polish Film Award Orzeł 2008 in the category of the best female role
The New York Polish Film Festival 2008: Special Award for "unusually sensitive treatment of a difficult, deeply humanistic topic"
International Female Film Festival 2009 in Malmo: Main Award, Audience Award
written by Dorota Kędzierzawska
director of photography Artur Reinhart
music
Włodzimierz Pawlik
production design
Albina Barańska, Artur Reinhart
set decorator
Albina Barańska
costume design
Katarzyna Morawska
make-up
Natalia Król
sound
Marcin Kasiński, Kacper Habisiak
re-recording mixer
Michał Pajdiak
sound mixer
Reinhard Stergar
edited by
Dorota Kędzierzawska, Artur Reinhart
cast
Danuta Szaflarska, Krzysztof Globisz, Patrycja Szewczyk, Kamil Bitau, Robert Tomaszewski
production
Kid Film, Tandem Taren-To
producers
Artur Reinhart, Piotr Miklaszewski, Wojciech Maryański
co-produced by
Telewizja Polska – Agencja Filmowa
production manager
Michał Bisaga
co-financed by
Polish Film Instutute
distributed by
Best Film
Movie - Festival Programme
| | | DAY 1 - 18th September 2023 | | BUY |
| --- | --- | --- | --- | --- |
| | | DAY 2 - 19th September 2023 | | BUY |
| | | DAY 3 - 20th September 2023 | | BUY |
| | | DAY 4 - 21st September 2023 | | BUY |
| | | DAY 5 - 22nd September 2023 | | BUY |
| | | DAY 6 - 23rd September 2023 | | BUY |