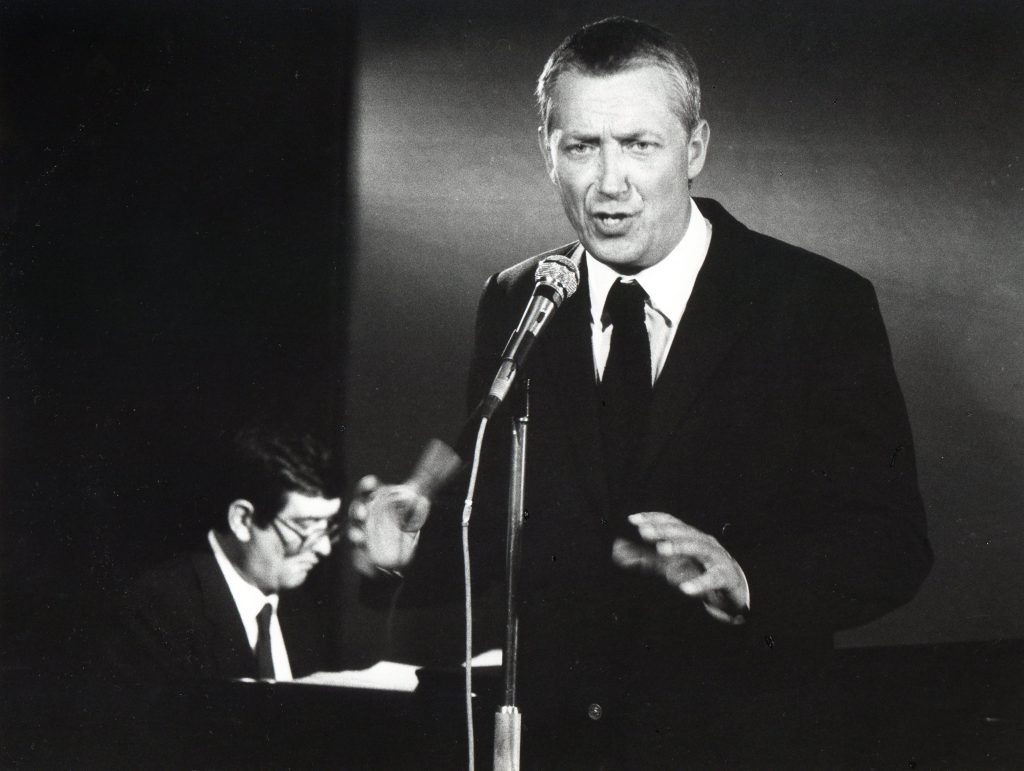 dir.
Alicja Albrecht
2017
,
1 h 31 min
A documentary film being the last interview with its protagonist, very personal and honest. "A song is such a tiny item which can easily provoke thinking but, unfortunately, cannot replace it," Wojciech Młynarski says. In over 3500 songs, he portrayed his contemporaries, creating a Chronicle of Poland and Poles. W Polskę idziemy, Niedziela na głównym, Róbmy swoje, or Jeszcze w zielone gramy still remain the most accurate and severe images of Poland. "In those miniatures of his, the Polish People's Republic was reflected more clearly than in a three-part novel, for example," says Janusz Głowacki in the film. Archival materials, photographs, video shows, until now unknown and some created especially for the needs of the film, recall his most beautiful songs.
Wojciech Młynarski's friends and relatives also speak in the film – among others, Janusz Gajos, Janusz Głowacki, Jerzy Derfel, Janusz Sent, Włodzimierz Korcz, Ewa Bem, Janusz Stokłosa, Irena Santor, Michał Bajo, Magda Zawadzka, Krystyna Janda – those who created with him and with whom he created, outstanding composers, actors, singers. Those honest, uncensored stories have built a portrait of an unusual artist but also of a person with a clear crack, struggling with human weaknesses.
director of photography Tadeusz Kieniewicz
sound Remigiusz Botiuk
edited by Maciej Szydłowski.
production BLUESCREEN Sp. z o.o.
Movie - Festival Programme
| | | DAY 1 – 20th SEPTEMBER 2021 | | BUY |
| --- | --- | --- | --- | --- |
| | | DAY 2 – 21st SEPTEMBER 2021 | | BUY |
| | | DAY 3 – 22nd SEPTEMBER 2021 | | BUY |
| | | DAY 4 – 23rd SEPTEMBER 2021 | | BUY |
| | | DAY 5 – 24th SEPTEMBER 2021 | | BUY |
| | | DAY 6 – 25th SEPTEMBER 2021 | | BUY |