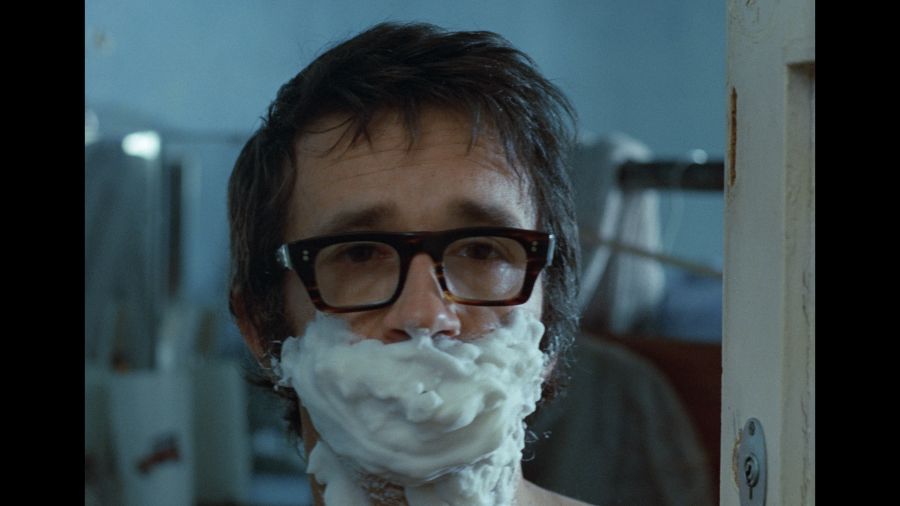 A Jungle Book of Regulations
Janek and Wanda live in a small room in an old villa. The rest of the house is occupied by companies and their noisy offices. One day, the married young couple is visided by Mr. Malinowski who used to live exactly in the same room and feels so sentimental about it that he decides to exchange it for a new two-room apartment allocation. Obviously the deal is accpeted. It turnes out, however, that the couple's new apartment is already occupied by Wanda's ex-husband Jerzy who has equal rights to live there since he's still registered to reside in his ex-wife flat. The intruder can be evicted only in the case of disturbing the public peace in the neighbourhood or immoral conduct. Janek organises boozing in order to get Jerzy drunk and provoke the neighbours to complaint. He's successful, though, the neighbours complain at him.
Soon he learns that Jerzy has a fiancée named Lusia who wants get married with Zenek and needs to force the promise to register to resde in Warsaw out of Jerzy – a well paid promise…
A satire on the manners and housing difficulties in the communist period.
Directed by: Stanisław Bareja
Written by: Stanisław Bareja, Jacek Fedorowicz
Directo of photography: Andrzej Ramlau
Production design by: Tadeusz Myszorek
Costume design by: Anna Fedorowicz
Music by: Waldemar Kazanecki
Sound: Leszek Wronko
Editing: Alina Faflik
Make-up: Alfreda Bączyk
Production managers: Stefan Adamek, Anna Rdest
Produced by: Zespół Filmowy Pryzmat
Legend
Przegląd Polskiego Kina Niezależnego
Movie - Festival Programme
| | | | | BUY |
| --- | --- | --- | --- | --- |
| | | | | BUY |
| | | | | BUY |
| | | | | BUY |
| | | | | BUY |
| | | DAY 6 – 17th SEPTEMBER 2022 | | BUY |