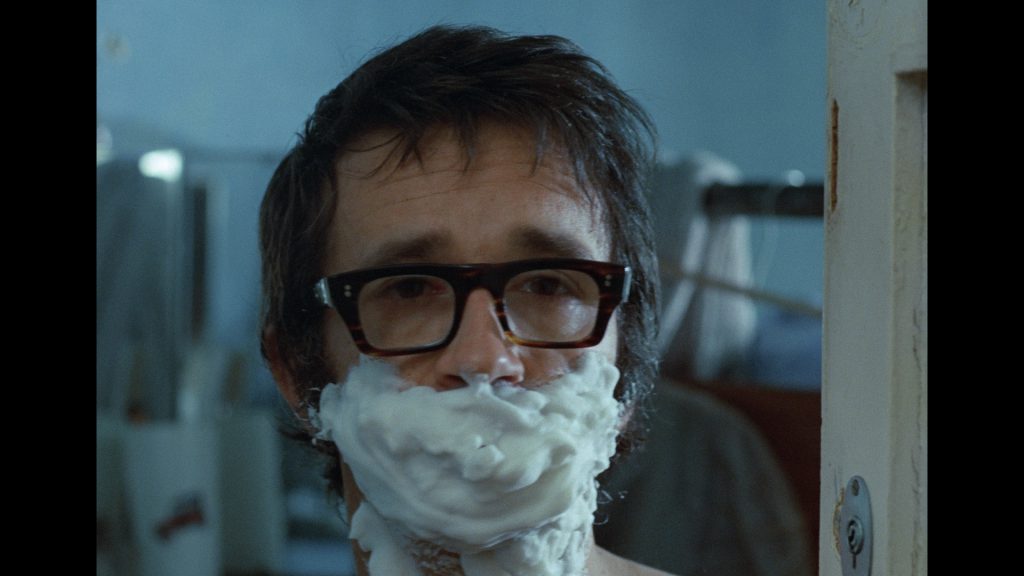 A Junglebook of Regulations
dir.
Stanisław Bareja
1974
,
1 h 31 min
A satire on the housing problems of Poles at the times of the Polish People's Republic. Wanda and Janek live squeezed in a tiny room in an old villa – the other rooms have been turned into noisy offices – and they dream about their own apartment. One day, a certain Mr. Malinowski suggests an exchange: their minute place for a two-room flat in a newly-built block. Excited about such a prospect, though suspicious at first, the young couple accept the offer.
The reality turns out to be nothing like their dreams. In the new flat more and more flatmates appear out of the blue, cunningly sent there by the fraud and trickster Malinowski. A whole range of characters will parade through the flat: Jerzy – Wanda's ex-husband, Lusia – Jerzy's fiancée who wants to find a permanent address in Warsaw, Zenek – Lusia's second fiance who doesn't want her to live with Jerzy… There seems no end to the chain of hilarious events changing the life of the protagonists into a nightmare, whereas the only thing they long for is to live alone again.
written by Stanisław Bareja, Jacek Fedorowicz zdjęcia / director of photography: Andrzej Ramlau
music Waldemar Kazanecki
production design Tadeusz Myszorek
costume design Anna Fedorowicz
make-up Alfreda Bączyk
sound Leszek Wronko
edited by Alina Faflik
cast Jacek Fedorowicz, Mieczysław Czechowicz, Stanisława Celińska, Jerzy Dobrowolski, Halina Kowalska, Wiesław Gołas, Stanisław Tym
production Zespół Filmowy Pryzmat
production manager Stefan Adamek
Movie - Festival Programme
| | | DAY 1 – 20th SEPTEMBER 2021 | | BUY |
| --- | --- | --- | --- | --- |
| | | DAY 2 – 21st SEPTEMBER 2021 | | BUY |
| | | DAY 3 – 22nd SEPTEMBER 2021 | | BUY |
| | | DAY 4 – 23rd SEPTEMBER 2021 | | BUY |
| | | DAY 5 – 24th SEPTEMBER 2021 | | BUY |
| | | DAY 6 – 25th SEPTEMBER 2021 | | BUY |