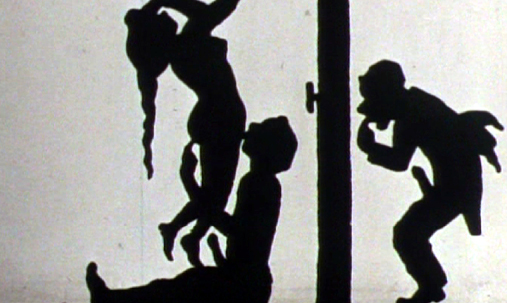 A Private Collection (Une collection particulière)
dir.
Walerian Borowczyk
1973
,
0 h 14 min
A Private Collection is not just a 'documentary' on antiquated erotic paraphernalia,
but rather a description and reflection on predominantly Western sexual mores.
Featuring both a commentary and the guiding hands of surrealist writer André
Pieyre de Mandiargues, Borowczyk playfully switches between visual media: perverted
sculpture, clandestine painting, belle époque photography, a magic lantern
show and (in the alternate 'hard' version) a cartoon and archival film.
Written by: Walerian Borowczyk
Cast: André Pieyre de Mandiargues
Produced by: Anatole Dauman, PeterSchamoni
Legend
Przegląd Polskiego Kina Niezależnego
Movie - Festival Programme
| | | DAY 1 - 18th September 2023 | | BUY |
| --- | --- | --- | --- | --- |
| | | DAY 2 - 19th September 2023 | | BUY |
| | | DAY 3 - 20th September 2023 | | BUY |
| | | DAY 4 - 21st September 2023 | | BUY |
| | | DAY 5 - 22nd September 2023 | | BUY |
| | | DAY 6 - 23rd September 2023 | | BUY |