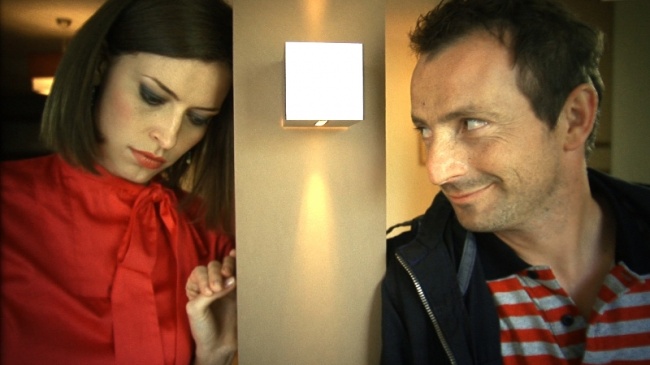 dir.
Piotr Sajkowski
NULL
,
0 h 16 min
The story about a break-up. A universal fable about relations between people, about a lack of understanding and a lack of love. An impression about individuals who lost the ability to communicate. Busy with themselves, they can only use the most radical means of communication. In this relationship there is no one to blame. There is He and She. She who drowns the truth in silence. He who lost in himself doesn't hear the sense of gestures.
Directed by: Piotr Sajkowski
Written by: Piotr Sajkowski
Director of photography: Marcin Pawełczak
Music by: Mateusz Kwiatkowski
Production design: Maria Sałyga
Sound: Franek Rogala
Editing: Piotr Sajkowski
Costume design by: Maria Sałyga
Make-up: Maria Sałyga
Production manager: Piotr Sajkowski
Production by: Piotr Sajkowski
Producer: Piotr Sajkowski
Co-produced by: Holeinmoon
Country and year of production: Poland, 2009
Actress in a leading role: Elżbieta Kwinta
Actor in a leading role: Tomasz Sobczak
Length: 16 min.
Movie - Festival Programme
| | | | | BUY |
| --- | --- | --- | --- | --- |
| | | | | BUY |
| | | | | BUY |
| | | | | BUY |
| | | | | BUY |
| | | DAY 6 – 17th SEPTEMBER 2022 | | BUY |