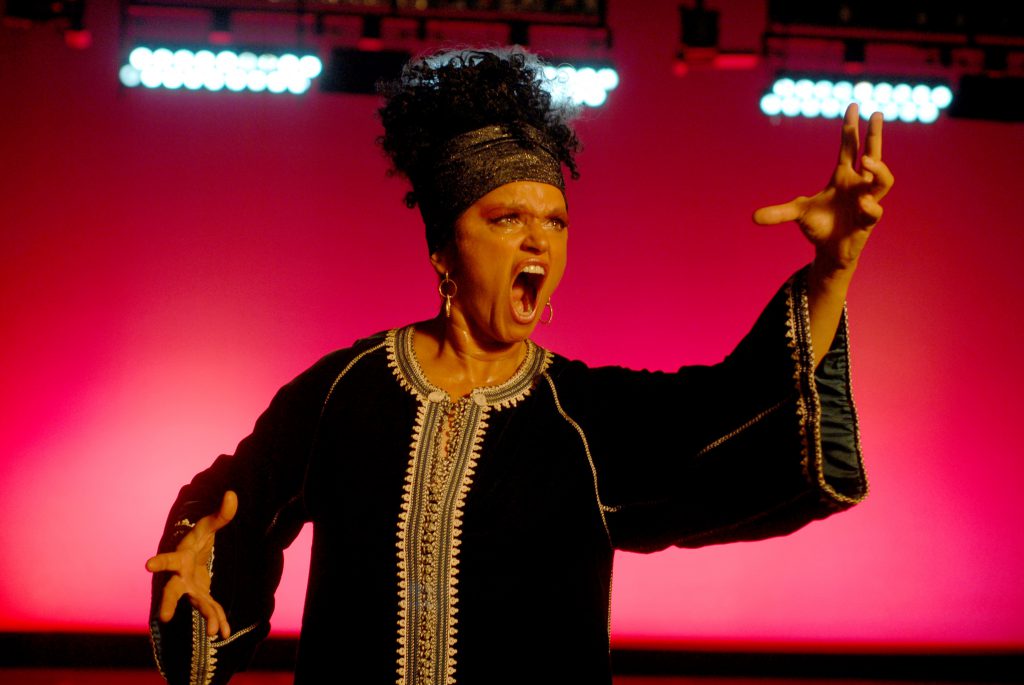 Aria Diva
dir.
Agnieszka Smoczyńska
2007
,
0 h 30 min
The 30-year-old Basia leads a household and together with her loving husband Marek, she raises two sons. A graduate of German Studies and International Relations, she once sacrificed a chance for a career, by resigning from w PhD for her home and family. Her life is all set and it seems there is nothing missing for her happiness. Until the moment when an opera diva, Asia, moves in a flat one floor above theirs. A thread of sympathy arises between the women, and with time, it becomes mutual fascination. For Basia, it will be an impulse to reflect on her own choices and confront her stabilization with the world the diva embodies.
Based on a story by Olga Tokarczuk, Ariadna na Naksos.
Selected awards
The New York Film Festival 2008: Krzysztof Kieślowski "Beyond Borders" Short Film Award
Krakow Film Festival 2008: – Polish Contest: Srebrny Lajkonik for the best feature film; Polish Filmmakers Association Chairman Award for the best editing for Wojciech Jagiełło; International Short Film Contest: Silver Dragon for the best feature film
PFF Gdynia 2008: Special Award of the Polish Filmmakers Association in the Young Polish Cinema Competition
"Era New Horizons" IFF Wrocław 2008: award for a feature film in the Polish Short Films Contest
Jan Machulski Polish Independent Cinema Award 2009 in the category of the best actress for Gabriela Muskała
written by Agnieszka Smoczyńska, Robert Bolesto
based on the story by: Olga Tokarczyk
director of photography Przemysław Kamiński
production design Aneta Suskiewicz-Majka
costume design Katarzyna Lewińska, Marta Ostrowicz, Mariusz Przybylski
make-up Karolina Ciszewska, Janusz Kaleja, Agnieszka Prochowska
sound Tomasz Wieczorek, Michał Robaczewski
edited by Wojciech Jagiełło
singing voice Ewa Podleś
cast Katarzyna Figura, Gabriela Muskała, Sławomir Grzymkowski, Alan Kozłowski, Oliwier Kozłowski
production Polish Filmmakers Association
co-produced by Polish Film Institute, Telewizja Polska (TVP Kultura), Wajda Studio
executive production Wajda Studio
executive producer Katarzyna Ślesicka
production managers Anna Wydra
co-financed by Polish Film Institute
Movie - Festival Programme
| | | DAY 1 – 20th SEPTEMBER 2021 | | BUY |
| --- | --- | --- | --- | --- |
| | | DAY 2 – 21st SEPTEMBER 2021 | | BUY |
| | | DAY 3 – 22nd SEPTEMBER 2021 | | BUY |
| | | DAY 4 – 23rd SEPTEMBER 2021 | | BUY |
| | | DAY 5 – 24th SEPTEMBER 2021 | | BUY |
| | | DAY 6 – 25th SEPTEMBER 2021 | | BUY |