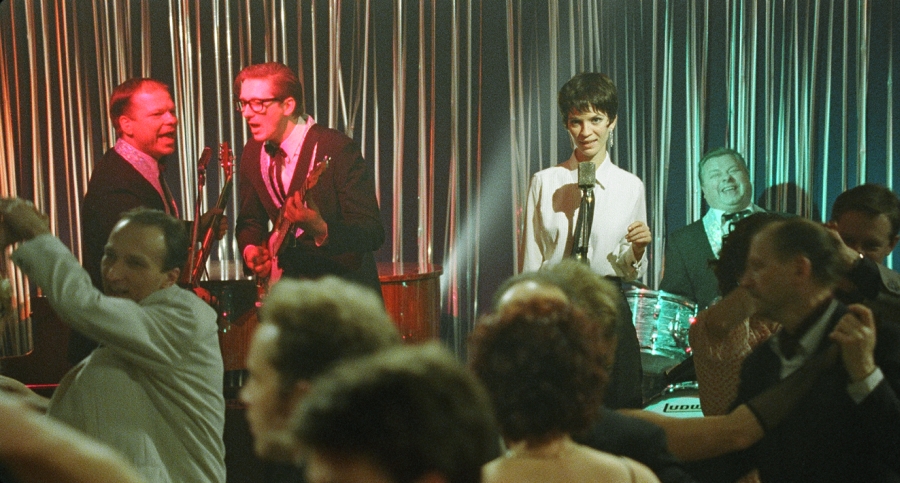 Back to Your Arms
dir.
Kristijonas Vildžiunas
2010
,
1 h 29 min
Separated for 14 years, a father and his daughter try to meet in Berlin. He lives in Lithuania, a part of the Soviet Union, and she has emigrated to the USA. Although in the Soviet Union it is a period of 'thaw' and there is no Berlin Wall yet, the cold war will soon reach its peak. When the father arrives, he immediately attracts the attention of the KGB agents. They want to lure the daughter into going to the East.
Written by: Kristijonas Vildžiunas
Original Title: Kai apkabinsiu tave
Polish Title: Powrócić w twoje ramiona
Director of Photography: Vladas Naudžius
Music: Antoni Komasa-Łazarkiewicz
Production Design by: Galius Kličius
Costume Design by: Agnė Rimkutė
Make-up: Egl ė Mikalauskait ė
Film Editing: Kristijonas Vildžiunas, Valdas Misevičius
Sound: Saulius Urbanavičius
Producer: Uljana Kim
Co-produced by: Krzysztof Zanussi, Janusz Wąchała, Karl Baumgartner
Executive Producer: Galina Kim
Cast: Elžbieta Latenaite, Andrius Bialobžeskis, Margarita Broich, Jurga Jutaite
Country & Year of Production: Poland, Lithuania 2010
Length: 89 min.
Legend
Przegląd Polskiego Kina Niezależnego
Movie - Festival Programme
| | | DAY 1 – 20th SEPTEMBER 2021 | | BUY |
| --- | --- | --- | --- | --- |
| | | DAY 2 – 21st SEPTEMBER 2021 | | BUY |
| | | DAY 3 – 22nd SEPTEMBER 2021 | | BUY |
| | | DAY 4 – 23rd SEPTEMBER 2021 | | BUY |
| | | DAY 5 – 24th SEPTEMBER 2021 | | BUY |
| | | DAY 6 – 25th SEPTEMBER 2021 | | BUY |