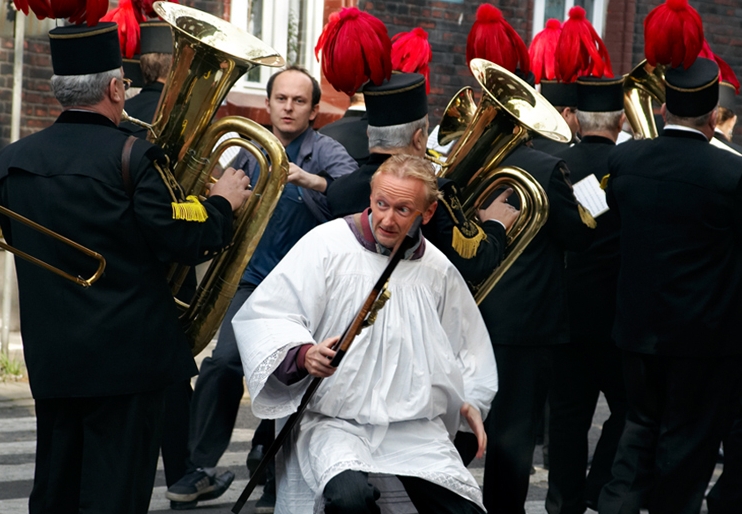 Benek is 29 and decides to start from scratch. He takes his severance and leaves the mine forever. But every attempt to find a job fails one after another. When it seems that he reached the bottom, love makes him strong and stubborn enough to turn the wheel of fortune. Benek saves not only himself but also his fellow miners and wins the heart of the women he loves. Filled with humor, a universal story about hope.
Written by: Irena Morawska, Jerzy Morawski
Director of photography: Jan Budzowski
Production design by: Anna Wunderlich
Sound: Maria Chilarecka
Editing: Krzysztof Szpetmański
Costume design by: Agata Culak
Production manager: Leszek Pieszko
Produced by: Apple Film Production
Producer: Violetta Kamińska
Executive producers: Dariusz Jabłoński, Violetta Kamińska, Izabela Wójcik
Co-produced by: Polish Television Film Agency
Country and year of production: Poland, 2007
Cast: Marcin Tyrol (Benek Kacik), Mirosława Żak (Danka), Magdalena Popławska (Otylia), Zbigniew Stryj (Eryk Kacik, Benek's brother), Andrzej Mastalerz ("Chrystusik")
Length: 95 min.
Movie - Festival Programme
| | | DAY 1 - 18th September 2023 | | BUY |
| --- | --- | --- | --- | --- |
| | | DAY 2 - 19th September 2023 | | BUY |
| | | DAY 3 - 20th September 2023 | | BUY |
| | | DAY 4 - 21st September 2023 | | BUY |
| | | DAY 5 - 22nd September 2023 | | BUY |
| | | DAY 6 - 23rd September 2023 | | BUY |