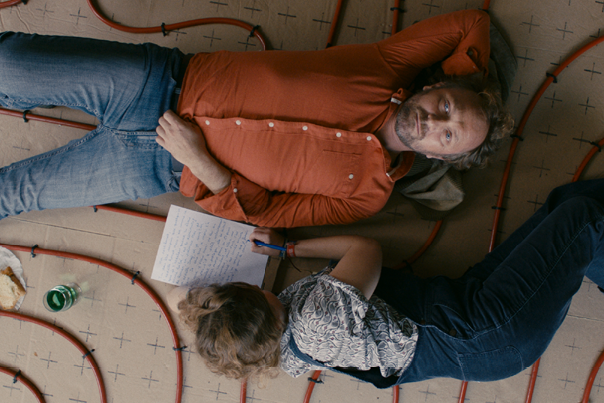 dir.
Julia Kowalski
2015
,
1 h 20 min
Rose, a teenage girl growing up without a mother in the French
countryside, senses that only now is the time she will be able to allow
herself to rebel and rage. She struggles with extreme emotions and
fights her own innocence. The Polish origin of her father has nothing to
do with this. Childhood is irreversibly gone and the teenage body is no
longer for fun – now it is another source of madness and a commodity on
the market of peer bodies. Rose finds another way to build a
relationship with a boy. She makes use of the situation – a Pole
employed by her father has got a son whom he abandoned in the past and
with whom he wishes to restore the family bonds. The girl walks right
into the middle of an emotional puzzle between the father and the son.
written and directed by Julia Kowalski
director of photography Simon Beaufils
music by Daniel Kowalski
production design by Héléna Cisterne
costume design by Ada Cichowicz
edited by Martial Salomon
cast Liv Henneguier, Yoann Zimmer, Andrzej Chyra, Artur Steranko, Léa Mesnil, Juliane Lepoureau, Felix Jourdain
produced by Les Films de Françoise (Francja), Mina Driouche, Valérie Donzelli, Jérémie Elkaïm; Donten & Lacroix Films (Polska), Maria Blicharska, Monika Sajko Gradowska
co-financed by CNC, PISF, Conseil Regional de Bretagne, Cine+, Program Kreatywna Europa
distributed in Poland by Alter Ego Pictures
Legend
Konkurs Fabularnych Filmów Krótkometrażowych
Movie - Festival Programme
| | | | | BUY |
| --- | --- | --- | --- | --- |
| | | | | BUY |
| | | | | BUY |
| | | | | BUY |
| | | | | BUY |
| | | DAY 6 – 17th SEPTEMBER 2022 | | BUY |