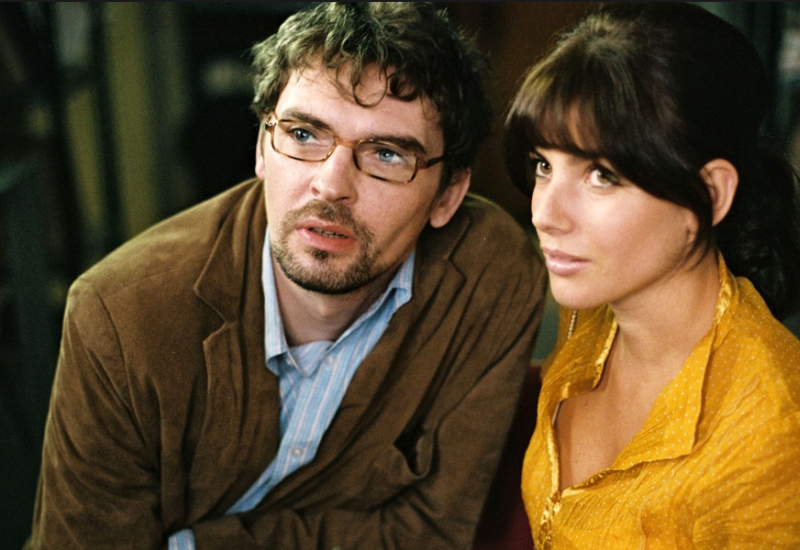 Drowsiness
The story about people in an emotional lethargy. They live in toxic relationships and crumble instead of running away. None of them has courage to change their life and at the same time, they're fully aware that they won't stand living like this any longer. Róża is an actress but she can't work suffering from narcolepsy. She suspects her husband is cheating on her but is too scared to face the problem. Adam, a young doctor, is conflicted between the loyalty to his parents and starting to live his way. Robert, a famous writer, stands before a serious challenge. A coincidence makes their paths cross. The fate gives them a chance to break free from the emotional drowsiness.
Written by: Wojciech Kuczok
Director of photography: Marcin Koszałka
Music by: Adrian Konarski
Production design by: Katarzyna Sobańska
Sound: Michał Żarnecki
Editing: Wojciech Mrówczyński
Costume design by: Dorota Roqueplo
Production manager: Teresa Paszkiewicz
Produced by: Studio Filmowe TOR
Producer: Krzysztof Zanussi
Executive producer: Janusz Wąchała (Studio TOR)
Co-produced by: WFDiF
Co-producer: Włodzimierz Niderhaus
Country and year of production: Poland, 2008
Cast: Małgorzata Kożuchowska (Róża), Michał Żebrowski (Róża's husband), Krzysztof Zawadzki (Robert Wojnar), Joanna Pierzak (Anna Wojnar, Robert's wife), Rafał Maćkowiak (Adam Cieślik), Bartosz Obuchowicz ("Bystry"), Dorota Pomykała (Adam's mother), Anna Tomaszewska (Podwiejska, Robert's mother-in-law), Andrzej Grabowski (Adam's father), Marian Dziędziel (Lechosław Podwiejski, Robert's father-in-law), Krzysztof Kolberger (psychiatrist)
Length: 105 min.
Movie - Festival Programme
| | | DAY 1 – 20th SEPTEMBER 2021 | | BUY |
| --- | --- | --- | --- | --- |
| | | DAY 2 – 21st SEPTEMBER 2021 | | BUY |
| | | DAY 3 – 22nd SEPTEMBER 2021 | | BUY |
| | | DAY 4 – 23rd SEPTEMBER 2021 | | BUY |
| | | DAY 5 – 24th SEPTEMBER 2021 | | BUY |
| | | DAY 6 – 25th SEPTEMBER 2021 | | BUY |