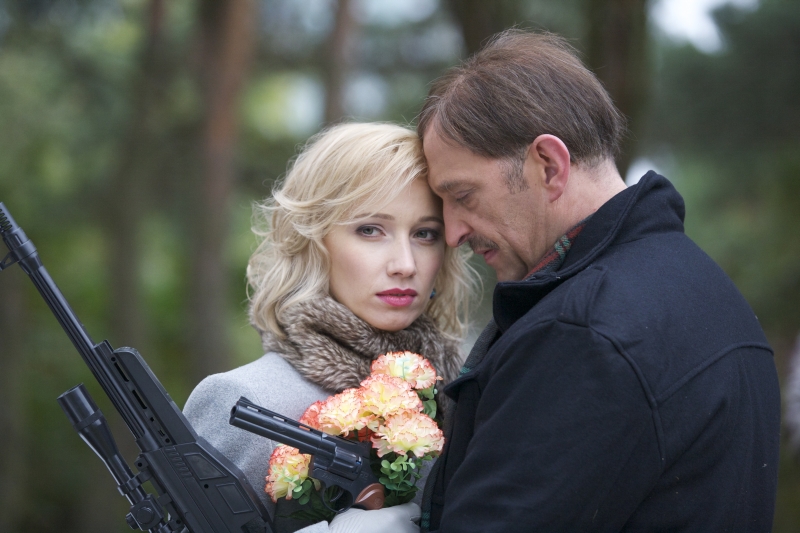 Four Cups of Coffee or Three
Twelve hours in the life of the protagonist. An innocent fantasy evolves into a complete reality overhaul. It all begins with a physical change in her body. She'll have to confront her disturbing feeling with the outside world and check if it's real.
The film is a directing debut.
written bySebastian Łach
director of photographyAdam Palenta
musicJerzy Rogiewicz
production designSebastian Łach
costume designSebastian Łach
make-upAnna Wierzbicka
soundMateusz Adamczyk
edited byNikodem Chabior
castAgnieszka Podsiadlik, Piotr Polak, Sebastian Łach
productionSebastian Łach
producerSebastian Łach
executive producerPatrycja Ryłko
production managerMaria Kujawska
Movie - Festival Programme
| | | DAY 1 – 20th SEPTEMBER 2021 | | BUY |
| --- | --- | --- | --- | --- |
| | | DAY 2 – 21st SEPTEMBER 2021 | | BUY |
| | | DAY 3 – 22nd SEPTEMBER 2021 | | BUY |
| | | DAY 4 – 23rd SEPTEMBER 2021 | | BUY |
| | | DAY 5 – 24th SEPTEMBER 2021 | | BUY |
| | | DAY 6 – 25th SEPTEMBER 2021 | | BUY |