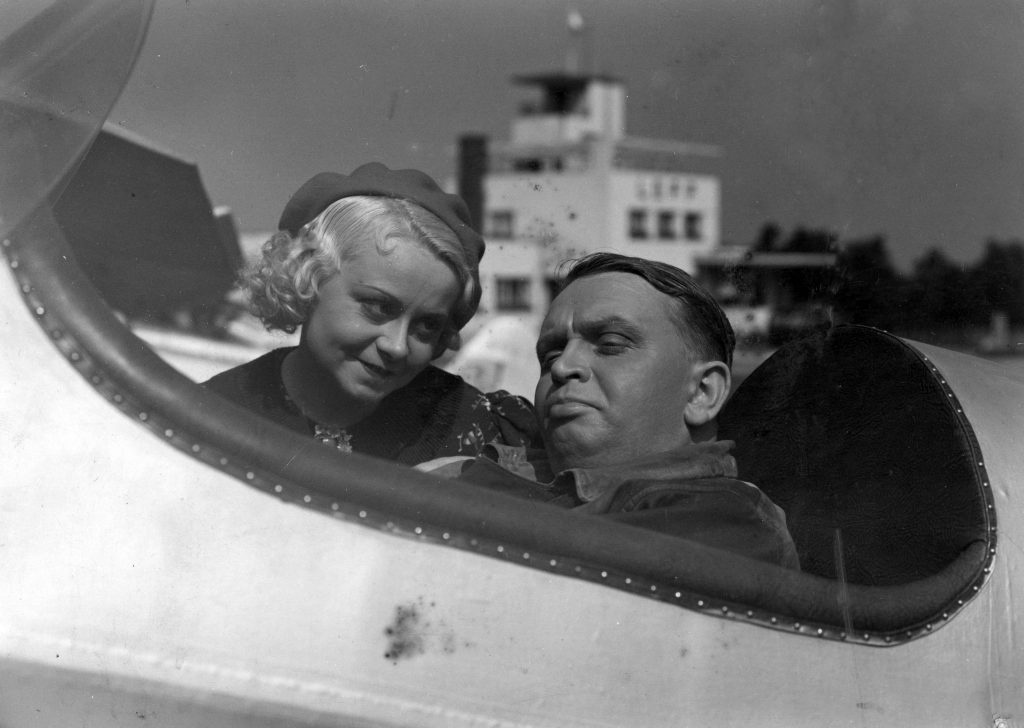 Girl Looking For Love
A film unique for its aerial photography. Jerzy Zamiejski, a smith and amateur pilot, comes up with amazing ideas that could revolutionise flying but is way too poor to put them to work. Until he meets Tomasz Kotlica – a Pole who made a fortune in Brazil – and falls in love with his daughter, Janina. The feeling is mutual, but the two part because of Witold. The man envies Jerzy not only Janina's affection but also his technical skill. With Kotlica's help, Jerzy graduates from a flying school and polytechnic. Soon, Kotlica sends him on a test flight to Rio de Janeiro. The day before his departure, though, Janina pays Jerzy a visit.
There are two different versions of the film. The first one was shot between 1937 and 1938. Soon after its premiere, another one was made for international distribution and screened, e.g., in the USA.
written by Wacław Sieroszewski, Ferdynand Goetel, Antoni Cwojdziński
director of photography Jakub Joniłowicz
aerial photography Henryk Vlassak, W. Kunicki, Leonard Zajączkowski
music Michał Kondracki, Marian Neuteich
production design Jacek Rotmil, Stefan Norris
make-up Jan Dobracki
sound Stanisław Urbaniak
cast Tamara Wiszniewska, Mieczysław Cybulski, Franciszek Dominiak, Jan Kurnakowicz
production Panta-Film
distributed by Panta-Film
Movie - Festival Programme
| | | DAY 1 – 20th SEPTEMBER 2021 | | BUY |
| --- | --- | --- | --- | --- |
| | | DAY 2 – 21st SEPTEMBER 2021 | | BUY |
| | | DAY 3 – 22nd SEPTEMBER 2021 | | BUY |
| | | DAY 4 – 23rd SEPTEMBER 2021 | | BUY |
| | | DAY 5 – 24th SEPTEMBER 2021 | | BUY |
| | | DAY 6 – 25th SEPTEMBER 2021 | | BUY |