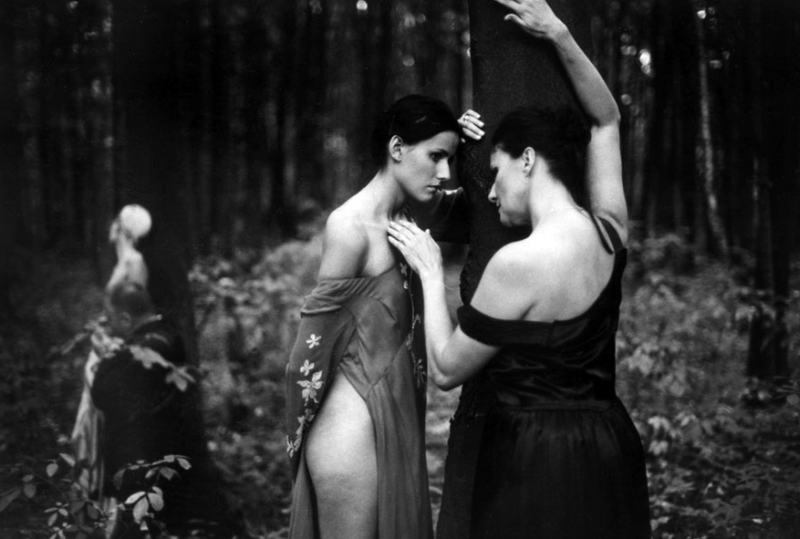 Glass Lips
A picture setting new dimensions in narration and perception. Initially, it was presented as an installation from a series of videos under a common title "Poet's Blood". The main characters are a young poet who is treated at a hospital and his internal reality. Each scene shows his dreaming, awakening and the projection of his anxieties or obsessions. They create a vivisection of a complex psyche alike a brain profile. Trapped among the sick, the young man crosses the boundaries of reality with his visions, mythologizes his surrounding, imagines the future and returns to the fears from childhood.
Written by: Lech Majewski
Director of photography: Lech Majewski
Music by: Lech Majewski, Józef Skrzek
Production design by: Leon Herlig, Joanna Macha
Sound: Zbigniew Malecki, Lech Majewski
Editing: Elios Ems, Norbert Rudzik
Costume design by: Dorota Lis
Production manager: Michał Tatarek
Produced by: Angelus Silesius
Executive producer: Angelus Silesius
Co-produced by: Telewizja Polska SA – Kanał Kultura; Supra Film; Silesia Film; Atlas Sztuki; Ars Cameralis; Opus Film
Distributed by: Vivarto
World sales: Angelus Silesius
Country and year of production: Poland, 2007
Length: 97 min.
Movie - Festival Programme
| | | DAY 1 – 20th SEPTEMBER 2021 | | BUY |
| --- | --- | --- | --- | --- |
| | | DAY 2 – 21st SEPTEMBER 2021 | | BUY |
| | | DAY 3 – 22nd SEPTEMBER 2021 | | BUY |
| | | DAY 4 – 23rd SEPTEMBER 2021 | | BUY |
| | | DAY 5 – 24th SEPTEMBER 2021 | | BUY |
| | | DAY 6 – 25th SEPTEMBER 2021 | | BUY |