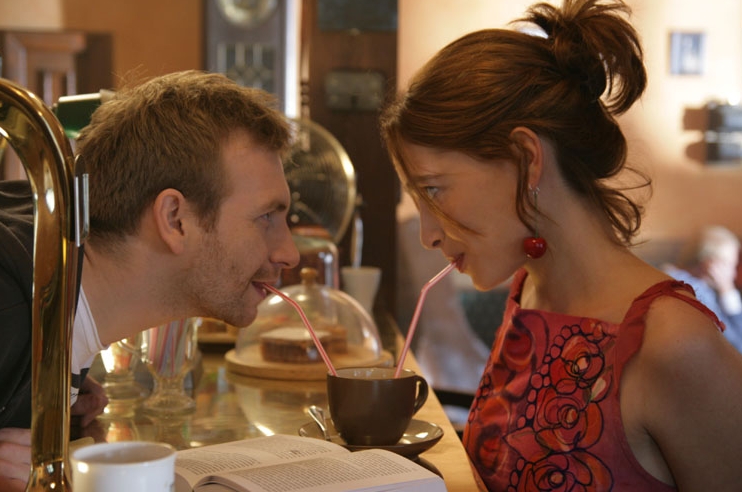 dir.
Szymon Jakubowski
NULL
,
1 h 30 min
Kuba is a normal guy in no rush to adulthood. He works in a bar and drifts through life with no big plans. But as we know, life is full of surprises. When Ewa informs him that she's pregnant, Kuba decides to be the man. There's only one problem though: he doesn't know how. Unwilling to lose time for hit-and-miss searching, he asks his three uncles for advice. Words of wisdom don't lie and the success seems to be the matter of time… or is it?
Written by: Szymon Jakubowski
Director of photography: Paweł Dyllus
Production design by: Justyna Krzepkowska
Sound: Krzysztof Stasiak
Editing: Wojciech Słota
Costume design by: Aleksandra Stanko
Production manager: Magda Jakubowska
Produced by: Centrala
Producer: Agnieszka Janowska
Co-produced by: Vision Film
Executive producer: Centrala
Distributed by: Vision Film
World sales: Centrala, Vision Film
Country and year of production: Poland, 2007
Length: 90 min.
Movie - Festival Programme
| | | DAY 1 - 18th September 2023 | | BUY |
| --- | --- | --- | --- | --- |
| | | DAY 2 - 19th September 2023 | | BUY |
| | | DAY 3 - 20th September 2023 | | BUY |
| | | DAY 4 - 21st September 2023 | | BUY |
| | | DAY 5 - 22nd September 2023 | | BUY |
| | | DAY 6 - 23rd September 2023 | | BUY |