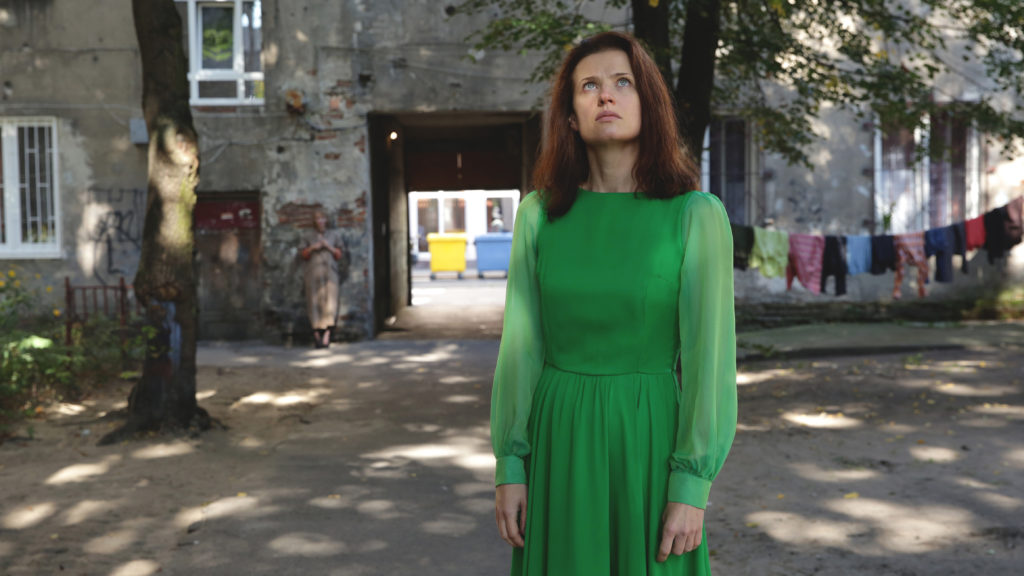 dir.
Dorota Lamparska
2021
,
2 h 14 min
A storm causes damage to a bridge that connects the world of the living with the world of the dead. For this reason, the information about Maria's own death reaches her with delay. She goes out to work, as if nothing happened, but people around her start ignoring her. Her loved ones can see her, but others are indifferent towards her. Not knowing what to do, Maria goes back to her Mother's house, the place she had left when still alive. Her body has been delivered there already. Traditional rituals begin. Her body is being prepared for burial. Her family tries to convince Maria to see her own body and identify herself. It is necessary for her in order to make the news of being dead sink in. Making peace with that fact is supposed to bring relief both to her and her loved ones. But Maria rebels. She does not give her consent to die.
The film is the director's feature-length debut.
written by: Dorota Lamparska
director of photography: Jolanta Dylewska
music: Ireneusz Wojtczak
production design: Anna Wunderlich
costume design: Patrycja Fitzet
make-up: Janusz Kaleja
sound: Radosław Ochnio, Maciej Wróblewski
edited by: Maciej Pawliński, Piotr Krygiel
casting by: Julia Popkiewicz
cast: Wiktoria Gorodeckaja, Agnieszka Manadat, Aleksandra Justa, Konrad Kąkol, Jan Peszek
production: V-Film Sp. z.o.o.
producer: Andrzej Stachecki
co-produced by: TVP, Dolnośląskie Centrum Filmowe, Wajda Studio, Studio Fonograf, New Wave
production manager: Agnieszka Papiewska
co-financed by: Polski Instytut Sztuki Filmowej
Legend
Microbudget Film Competition
Movie - Festival Programme
| | | | | BUY |
| --- | --- | --- | --- | --- |
| | | | | BUY |
| | | | | BUY |
| | | | | BUY |
| | | | | BUY |
| | | DAY 6 – 17th SEPTEMBER 2022 | | BUY |