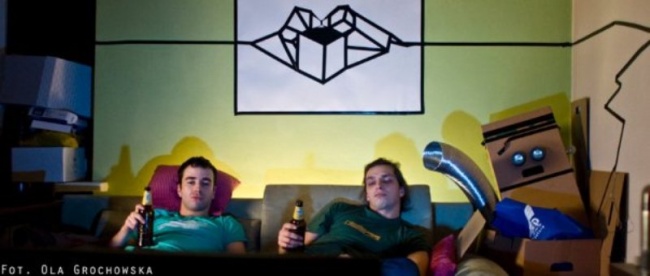 I've got you on tape
dir.
Maciej Buchwald
NULL
,
0 h 39 min
Some people think they are special but it is not necessarily true. Others think that they could do something big but they do nothing.
Directed by: Maciej Buchwald
Written by: Maciej Buchwald
Director of photography: Tomek Gajewski
Music by: Patryk Twardowski
Production design by: Marta Zając
Sound: Grzegorz Kucharski
Editing: Maciej Gajewski
Costume design by: Anna Ścibor
Make-up: Gosia Głodowska
Production manager: Marcin Borkowski
Produced by: Buchalter Film
Producer: Maciej Buchwald
Country and the year of production: Poland, 2010
Actress in a leading role: Izabela Gwizdak
Actor in a leading role: Michał Sitarski
Length: 39 min.
Movie - Festival Programme
| | | DAY 1 – 20th SEPTEMBER 2021 | | BUY |
| --- | --- | --- | --- | --- |
| | | DAY 2 – 21st SEPTEMBER 2021 | | BUY |
| | | DAY 3 – 22nd SEPTEMBER 2021 | | BUY |
| | | DAY 4 – 23rd SEPTEMBER 2021 | | BUY |
| | | DAY 5 – 24th SEPTEMBER 2021 | | BUY |
| | | DAY 6 – 25th SEPTEMBER 2021 | | BUY |