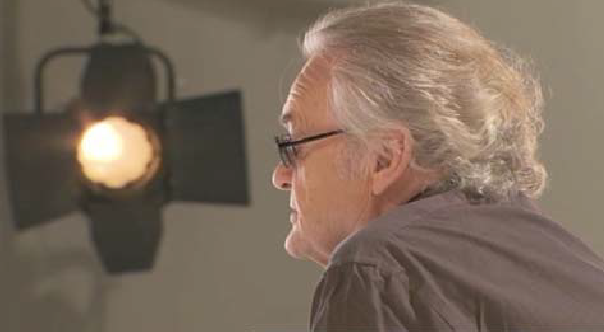 Jerzy Skolimowski is watching "Identification Marks: None"
dir.
Marcin Borchardt, Jerzy Rados
2010
,
0 h 26 min
A documentary record of a formally unconventional interview with Jerzy Skolimowski. Nearly fifty years after the premiere of Identification Marks: None, Skolimowski talks about the genesis of his first feature film. He recalls his meeting and collaboration with Andrzej Wajda, harks back to thestudent days at film school, reveals behind-the-scenes details of the pre-production stage, discussessome famous scenes, acting and working with Elżbieta Czyżewska, and responds to the praise from Jean-Luc Godard that stood in stark contrast to negative reviews the film received in Poland.
written by Marcin Borchardt, Jerzy Rados
director of photography
Sławomir Pultyn, Ładysław Lipkowski, Adam Fręśko, Krzysztof Gołąbek
sound
Stanisław Kolenda, Marcin Ejsmund
edited by
Beata Barciś PSM, Iwona Fabijańska
production manager
Marzanna Biedroń
production
Pomorska Fundacja Filmowa w Gdyni, Telewizja Polska
producers
Renata Łukasiak, Leszek Kopeć
Marcin Borchardt director, screenwriter, an expert in Film Studies and a PhD in Humanities. Director of documen- taries, incl. much-awarded The Beksińskis. A Sound and Picture Album, advertisements, video clips and TV programmes. Lecturer at the Gdynia Film School and the University of Gdansk. Author of monographs on Music and Film History. Member of the Polish Film Academy and Eu- ropean Film Academy.
Selected films
2008 Andrzej Wajda is Watching "Ashes and Diamonds"
2009 Janusz Morgenstern is Watching "Goodbye, Till Tomorrow…"
2013 Open Gallery. Metal Sculptures
2017 The Beksińskis. A Sound and Picture Album

Jerzy Rados director and screenwriter of a documentary cycle, photographer. Originator of the Family Album of Poles: a collection of group photos of urban residents, ethnic and occupational groups. Creator and coordinator of the Pomeranian Film Workshop. Co-creator and Deputy Director of the Gdynia Film School.
Selected films
2008 Chronicle 32
2008 Andrzej Wajda is Watching "Ashes and Diamonds"
2009 Janusz Morgenstern is Watching "Goodbye, Till Tomorrow…"
2018 Gdynia. Moje miasto
Movie - Festival Programme
| | | | | BUY |
| --- | --- | --- | --- | --- |
| | | | | BUY |
| | | | | BUY |
| | | | | BUY |
| | | | | BUY |
| | | DAY 6 – 17th SEPTEMBER 2022 | | BUY |