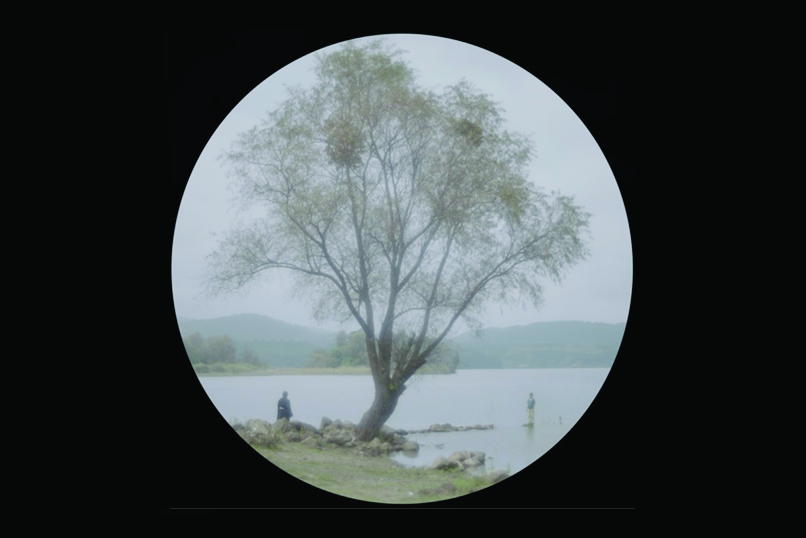 dir.
Gust Van den Berghe
2014
,
1 h 48 min
This truly is New Horizons cinema: director Gust Van den Berghe and
cinematographer Hans Bruch jr constructed a tondoscope, a device similar
to a fisheye lens, tailor-made for the needs of "Lucifer". The
invention made it possible to endow the fragments of the story, inspired
by the works of the 17th-century artist Joost van den Vondel, with a
mystical character. Among the visual inspirations the director mentions
also the paintings of Hieronymus Bosch. Each frame is enclosed in a
circle and composed in such a way that it could hang in a gallery as an
individual painting. The plot of the film, which is to be something
other than cinema according to its makers, refers to the biblical story
of Lucifer. On his way down from Heaven to Hell, the fallen angel with
Gabino Rodríguez's face spends some time on Earth, provoking the birth
of free will and the awareness of the existence of a border between the
good and evil. Lucifer introduces chaos in the life of a Mexican village
cut off from the world at the foot of Parícutin volcano. He awakens
doubts in a shepherdess Lupita, seduces her granddaughter Maria and
heals Emanuel who fakes paralysis.
written and directed by Gus Van den Berghe
director of photography Hans Bruch jr
sound by Matthias Hillegeer
edited by David Verdurme
cast María Acosta, Jeronimo Soto Bravo, Norma Pablo, Gabino Rodríguez
production Minds Meet
producer Tomas Leyers
co-produced by Películas Santa Clara
co-producers Hilario Galguera, Rosa Galguera
Legend
Konkurs Fabularnych Filmów Krótkometrażowych
Movie - Festival Programme
| | | | | BUY |
| --- | --- | --- | --- | --- |
| | | | | BUY |
| | | | | BUY |
| | | | | BUY |
| | | | | BUY |
| | | DAY 6 – 17th SEPTEMBER 2022 | | BUY |