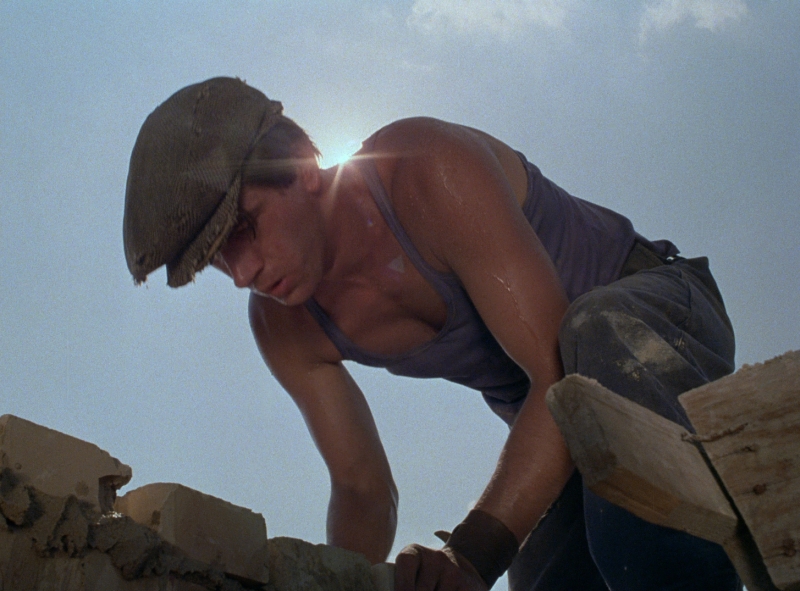 Man of Marble
Poland of the 1970s. Agnieszka, a student filmmaker, seeks a topic for her diploma movie. The museum storage area and the overthrown sculpture of a hero of socialist labour from the 1950s, bricklayer Mateusz Birkut, offer an opening. "My idea is to follow in his footsteps" – says Agnieszka and, consequently, she reconstructs the drama of a young man who believed in socialism, became its icon and, ultimately, its victim. However, the materials collected by Agnieszka prove too powerful politically to be ever released to the public.
Man of Marble was the movie which started the Cinema of Moral Concern movement. It is one of the most outstanding landmarks in the history of Polish cinematography. The film, based on the screenplay by Aleksander Ścibor-Rylski, broke the conspiracy of silence surrounding the Stalin era and showed the role of cinema in regaining common memory. Great acting with the outstanding debut part of Krystyna Janda whom Wajda called "the most talented boy since Zbyszek Cybulski". For the movie audience the screenings, regardless of the negative press arranged by the government and lack of any promotion, turned into demonstrations of freedom. As the movie was banned from receiving any awards, it received only a symbolic brick with a ribbon from the journalists at the Polish Film Festival in Gdańsk.
The movie was digitally remastered thanks to the patronage of PKO Bank Polski, it is presented as a part of the festival cycle "Pure Classic" which includes a number of this year's premieres of the movies remastered with the Project KinoRP.
CYFROWE REPOZYTORIUM FILMOWE (DIGITAL FILM REPOSITORY) IS THE PARTNER OF PURE CLASSICS AT THE 38. GDYNIA FILM FESTIVAL.
Costume design by: Lidia Rzeszewska, Wiesława Konopelska
Editing: Halina Prugar
Producer: Film Studio "X"
Cast
:
Jerzy Radziwiłowicz
,
Krystyna Janda
,
Michał Tarkowski
,
Piotr Cieślak
,
Tadeusz Łomnicki
,
Jacek Łomnicki
,
Wiesław Wójcik
,
Krystyna Zachwatowicz
,
Magda Teresa Wójcik
,
Bogusław Sobczuk
, Leonard Zajączkowski, Jacek Domański,
Zdzisław Kozień
,
Wiesław Drzewicz
,
Kazimierz Kaczor
,
Ewa Ziętek
Movie - Festival Programme
| | | DAY 1 – 20th SEPTEMBER 2021 | | BUY |
| --- | --- | --- | --- | --- |
| | | DAY 2 – 21st SEPTEMBER 2021 | | BUY |
| | | DAY 3 – 22nd SEPTEMBER 2021 | | BUY |
| | | DAY 4 – 23rd SEPTEMBER 2021 | | BUY |
| | | DAY 5 – 24th SEPTEMBER 2021 | | BUY |
| | | DAY 6 – 25th SEPTEMBER 2021 | | BUY |