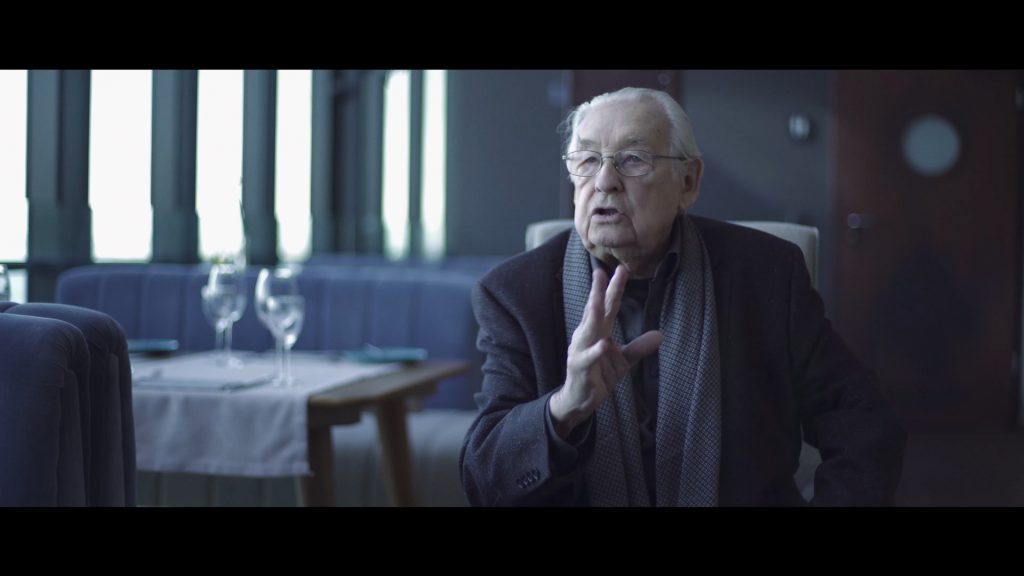 Now, That's Cinema
dir.
Marcin Kossowski
2016
,
0 h 11 min
A short documentary made during the Film Festival in Gdynia in 2016 where ten winners of the event entitled The Call of Gdynia! Let Us Invite You to the Festival! spent an unforgettable week watching films, meeting filmmakers and sightseeing Gdynia. The film is a record of their thoughts on their film inspirations and the Tenth Muse's influence on their life. Andrzej Wajda made a guest appearance in the film.

The Call of Gdynia! Let Us Invite You to the Festival! is a project conducted on the ninetieth anniversary of granting city charter to Gdynia. As part of the event a competition was announced and its main prizes were special invitations to the Film Festival 2016 in Gdynia.
Marcin Kossowski
Cinematographer, documentary film director. Born 1973. Graduate of Archaeology from the University of Warsaw, he studied Directing at the Film and Television Academy in Warsaw. Graduate of the Andrzej Wajda Master School of Film Directing. In 2009 he made his debut with a documentary Jerzy Czuraj. Hardness of Space.
Selected documentaries:
2009: Jerzy Czuraj. Hardness of Space
2014: Galeria
director of photography Kamil Nowak, Marcin Kossowski
edited by Marcin Kossowski
production KPD, NowakFilm, Loop In
production managers Monika Wachowczyk, Katarzyna Molewska
Movie - Festival Programme
| | | DAY 1 – 20th SEPTEMBER 2021 | | BUY |
| --- | --- | --- | --- | --- |
| | | DAY 2 – 21st SEPTEMBER 2021 | | BUY |
| | | DAY 3 – 22nd SEPTEMBER 2021 | | BUY |
| | | DAY 4 – 23rd SEPTEMBER 2021 | | BUY |
| | | DAY 5 – 24th SEPTEMBER 2021 | | BUY |
| | | DAY 6 – 25th SEPTEMBER 2021 | | BUY |