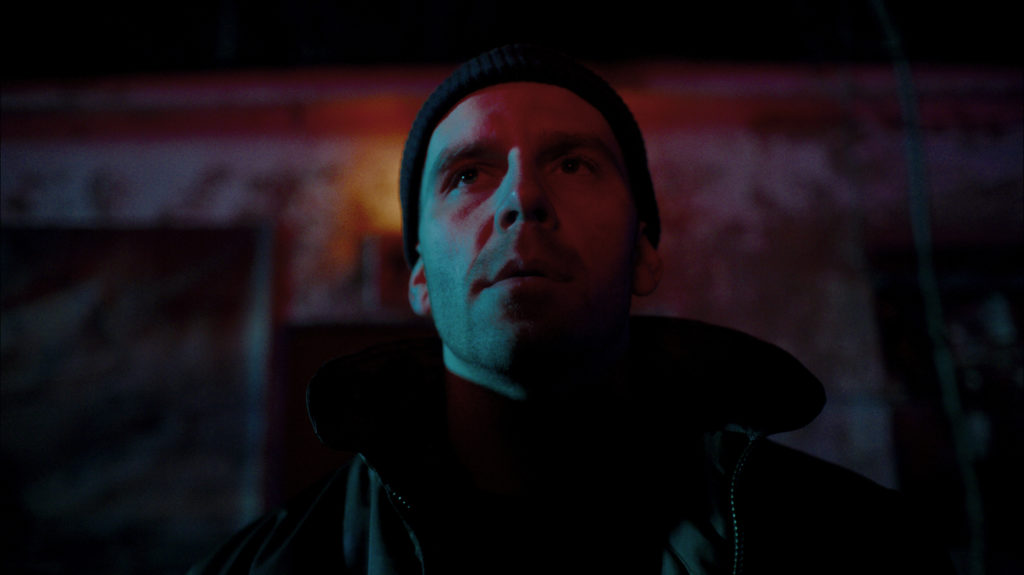 One More End of the World
dir.
Agnieszka Kot
2021
,
0 h 35 min
Sixteen years after an explosion on the Sun that made the Earth deteriorate, outcast soldier Stefan wakes up under carpenter Herman's roof in the middle of nowhere. He doesn't know how he got there, but something tells him it's the right place to start over. Is it still possible in the new reality? Or is solitude the only way to survive?
The film is a directing debut.
directed by: Agnieszka Kot
written by: Agnieszka Kot, Tomasz Kot
director of photography: Olaf Malinowski
music: Miuosh
production design: Ewa Mroczkowska
costume design: Agnieszka Kot
make-up: Ewa Drobiec
sound: Igor Kłaczyński
edited by: Piasek & Wójcik
cast: Malwina Brych, Tomasz Kot, Julian Świeżewski, Michał Wierzbicki
production: Dynamo Film
producer: Maciek Maciantowicz
co-produced by: Delapost, Meselofix Film
production managers: Julia Kubica, Krystyna Wałajtys-Łonisk
distributed by: Dynamo Film
Legend
Microbudget Film Competition
Movie - Festival Programme
| | | DAY 1 – 20th SEPTEMBER 2021 | | BUY |
| --- | --- | --- | --- | --- |
| | 22:15 | The Case of Jan Pampuch, The Groom, One More End of the World, The Hero | Helios - Sala 5 | |
| | 12:00 | The Hero, The Case of Jan Pampuch, The Groom, One More End of the World | Online - Skwer Kościuszki | |
| | | DAY 2 – 21st SEPTEMBER 2021 | | BUY |
| | 13:00 | The Case of Jan Pampuch, The Groom, One More End of the World, The Hero | GCF - Sala Goplana | |
| | 13:00 | The Case of Jan Pampuch, The Groom, One More End of the World, The Hero | Helios - Sala 2 | |
| | 09:00 | The Case of Jan Pampuch, The Groom, One More End of the World, The Hero | Online - Bulwar Nadmorski | |
| | | DAY 3 – 22nd SEPTEMBER 2021 | | BUY |
| | 15:00 | The Hero, The Case of Jan Pampuch, The Groom, One More End of the World | Online - Skwer Kościuszki | |
| | | DAY 4 – 23rd SEPTEMBER 2021 | | BUY |
| | 16:00 | The Case of Jan Pampuch, The Groom, One More End of the World, The Hero | Teatr Muzyczny - Nowa Scena | |
| | 21:00 | The Hero, The Case of Jan Pampuch, The Groom, One More End of the World | Online - Bulwar Nadmorski | |
| | | DAY 5 – 24th SEPTEMBER 2021 | | BUY |
| | 18:00 | The Hero, The Case of Jan Pampuch, The Groom, One More End of the World | Online - Skwer Kościuszki | |
| | | DAY 6 – 25th SEPTEMBER 2021 | | BUY |
| | 21:00 | The Case of Jan Pampuch, The Groom, One More End of the World, The Hero | Online - Skwer Kościuszki | |