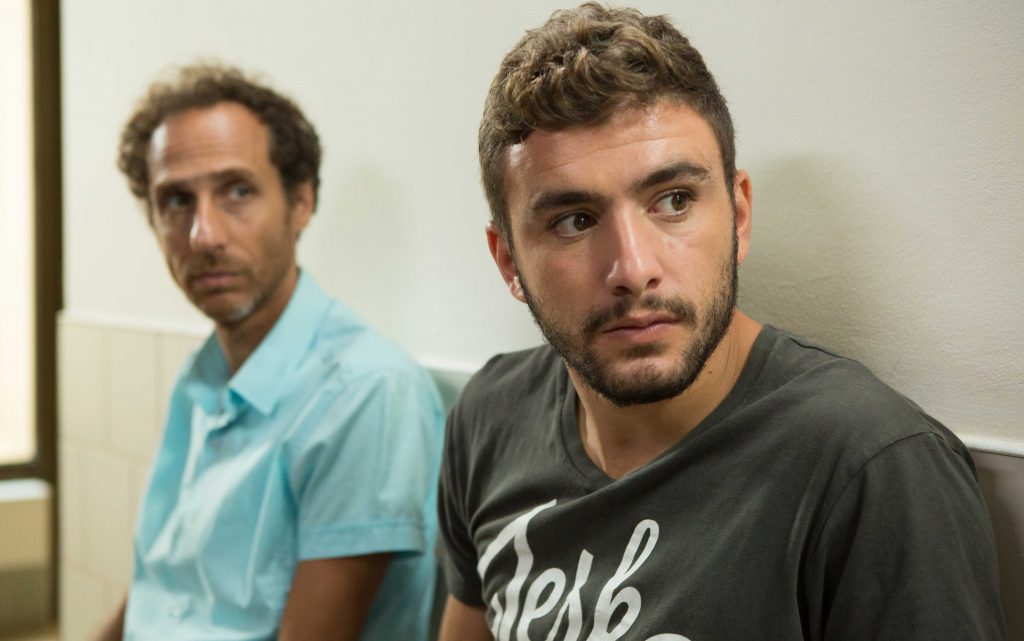 dir.
Matan Yair
2017
,
1 h 33 min
A compelling story about coming of age and intense father-son relationship. The plot revolves around 17-year-old Asher whose impulsive nature is always getting him into trouble at school and elsewhere. His father perceives him mostly as the heir of a family scaffolding company, but when Asher befriends Rami, a Literature teacher, the boy discovers that there is a world beyond his father's business. Until one tragic accident changes everything…
written by Matan Yair
director of photography Bartosz Bieniek
music Yishai Adar
production design Nitzan Zifrut
edited by Dov Steuer
casting by Emmanuelle Mayer
cast Asher Lax, Ami Smolartchik, Jacob Cohen, Keren Berger
production Green Production, Film Produkcja, United King Films
producer Gal Greenspan, Roi Kurland, Stanisław Dziedzic, Moshe Edery, Leon Edery
co-financed by Polski Instytut Sztuki Filmowej
Selected awards
2017 – Festival de Cannes – ACID programme
2017 – Jerusalem Film Festival – Robert Nissim Haggiag Award for best Israeli feature film; Best Actor (Asher Lax); honourable mention for Best Cinematography (Bartosz Bieniek)
2017 – Awards of the Israeli Academy of Film and Television – Best Supporting Actor (Ami Smolartchik) and seven nominations: Best Film, Best Director, Best Screenplay, Best Actor, Best Editing, Best Casting
2017 – Warsaw Jewish Film Festival – Camera of David (Grand Prix)
Matan Yair director, writer and high-school teacher of History and Literature. Born in 1954. Graduated in Screenwriting from Sam Spiegel Film and Television School in Jerusalem and in Directing from Tel Aviv University. Yair's films are autobiographical. His documentary It is Written in Your ID that I Am Your Father (2008) – devoted to the artist's relationship with his father Mordechai – was selected for the Haifa International Film Festival. His TV feature Unseen (2015) tells a story about Matan's experience with teaching children rejected by the regular schooling system. In 2009, Yair published his first novel written from the perspective of a teenager who describes his stormy adolescence in a diary. Scaffolding was selected for the ACID programme at the 70th Festival de Cannes.
Movie - Festival Programme
| | | | | BUY |
| --- | --- | --- | --- | --- |
| | | | | BUY |
| | | | | BUY |
| | | | | BUY |
| | | | | BUY |
| | | DAY 6 – 17th SEPTEMBER 2022 | | BUY |